Here in France, we really like to celebrate Christmas. We especially like to gather around a good hearty meal and give each other gifts.
For the Christmas decoration, we like to keep it simple.
Simple but elegant.
Especially since I found for you the 23 best French country christmas decor ideas for 2023.
I. French country christmas entry
1. Set the tone from the porch
If you want to welcome your guests in the right way, consider decorating your porch: some planters, one or two wreaths, a lantern and a lot of greenery!
But no need to overdo it.
2. Or simply display a front door wreath
If you want to play it even simpler, you can only display a wreath to your front door.
These ones are particularly gorgeous.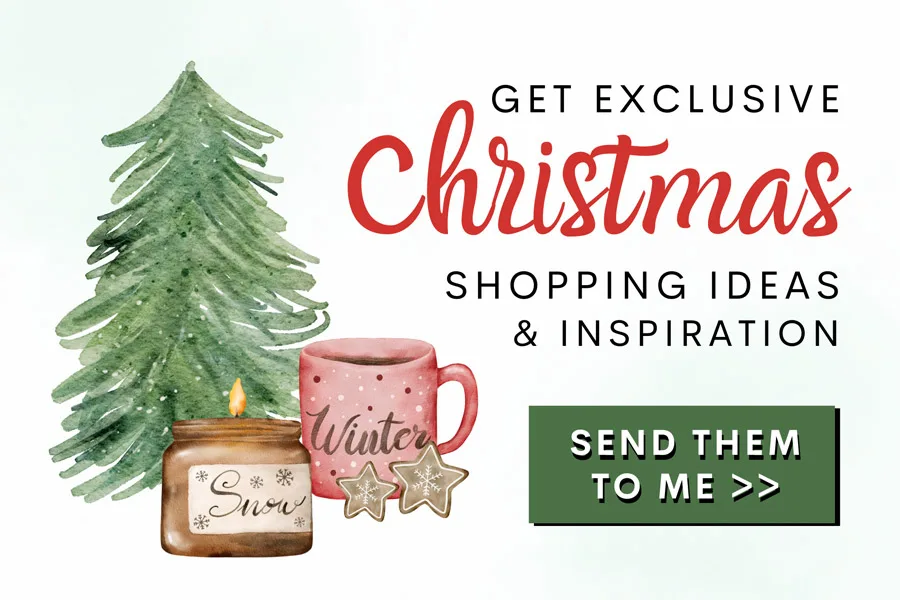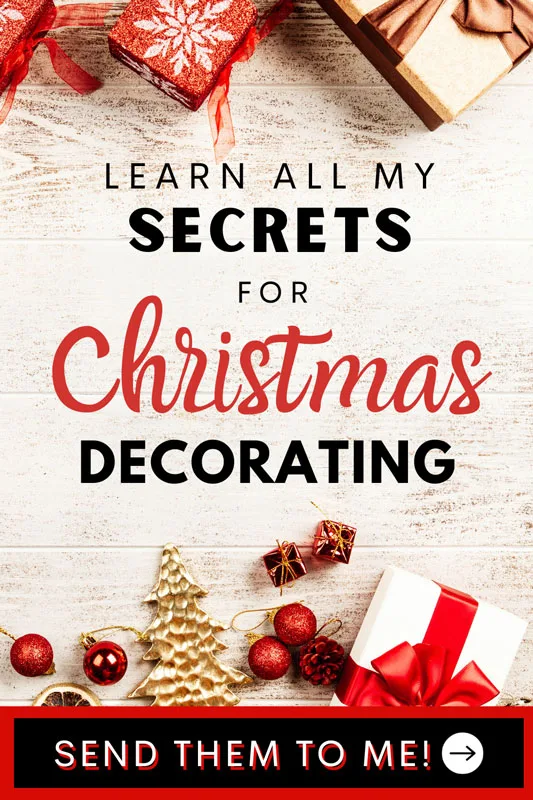 3. A small welcoming Christmas tree
I really like the idea of having a miniature tree on the entrance, in an antique planter, very subtly decorated with pine cones or a light garland!
This one is perfect and already in an urn stand.
Wanna tour 7 lovely French houses decorated for Christmas? Follow me!
II. French country Christmas living room
4. The Christmas tree
The Christmas tree is the first thing we think of when we talk about Christmas decor.
When we still had a one at home, I loved decorating it!
The first important thing is to know the color code you want for Christmas. Rather pink and gold? White and silver? Wood and gold? Or even more natural?
Then all you have to do is have fun!
5. The gifts under the Christmas tree
We all love to offer gifts (even if it can be a real headache to find what will please others!), don't we?
But when you pack them, it's best to match them with your decor.
6. The coffee table has to be decorated
In France, we like to invite our guests to have an aperitif before the dinner meal. Everyone meets in the living room, around the coffee table. So it's better if it's well decorated!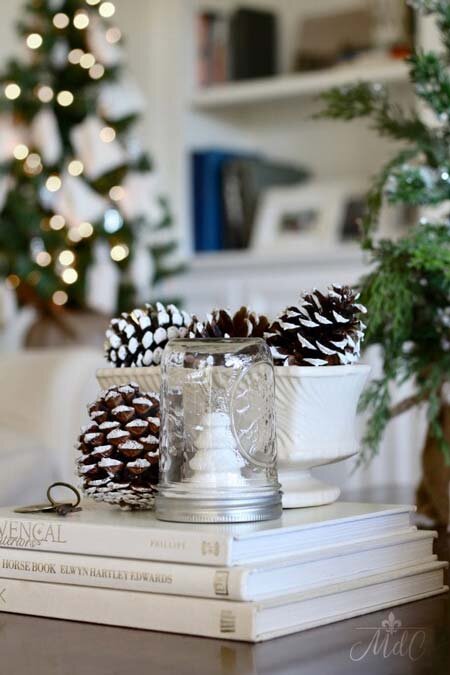 8. Vintage everywhere
To get an authentic French country christmas, you HAVE to decorate with some vintage items: candle holders, mirrors, planters, paintings, books… Choose what you love.
9. Add wood objects to add warmth
Wood horses are a must, I always loved them! But you can also display some wood stars, animals, lanterns, boxes, frames, bird cages…
10. A nativity scene
At Christmas, in the past, the French always had a nativity scene in their home. I remember we had a pretty one that lit up. Now, it's getting rarer to find one in our French homes.
But if you like to keep traditions alive, this is absolutely something to add!
In France, we like to decorate with what we find in nature: fir branches, holly, pine cones… From the walls to the ceiling trough the windows. Let's see some examples!
11. Greenery on the walls
Have some mirrors or frames? Add a Christmas spirit to them with some greenery garlands.
12. Up to the ceiling
Even the chandelier has the right to be decorated!
13. Trough the windows
I have never decorated my windows but these great windows decor make me want it!
14. Fairy lights on winter nights
The final touch: multiply the sources of light: candlesticks, garlands, chandeliers, sconces…
16. Start by displaying a tablecloth or table runners
Avoid too many patterns and prefer neutral colors.
17. Use a common thread
Choose something that will be repeated along the table to give consistency to your table decor. Here some examples.
18. A centerpiece is key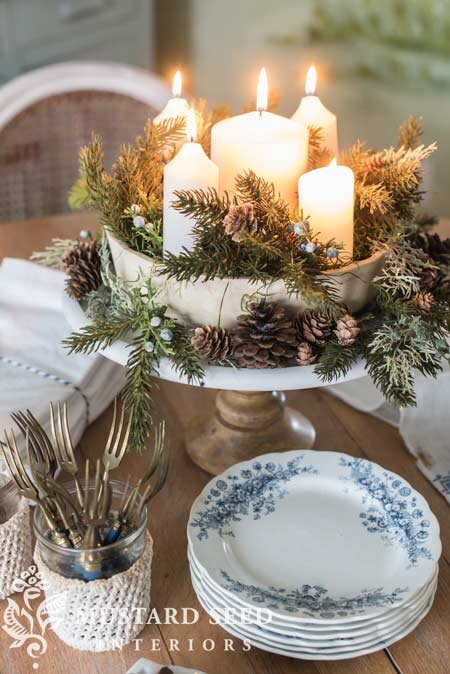 19. A layering of plates for each guest
We play it vintage with pretty plates in ironstone for example. We love the mismatched look!
20. Elegant crystal glasses
Like the plates, they don't have to be all the same!
21. A napkin for each guest
The French really like linen napkins, but antique cotton ones can also do the trick, especially if they're embroidered.
22. The final touch to your table decor
A small decoration on each plate. It's up to you to be creative!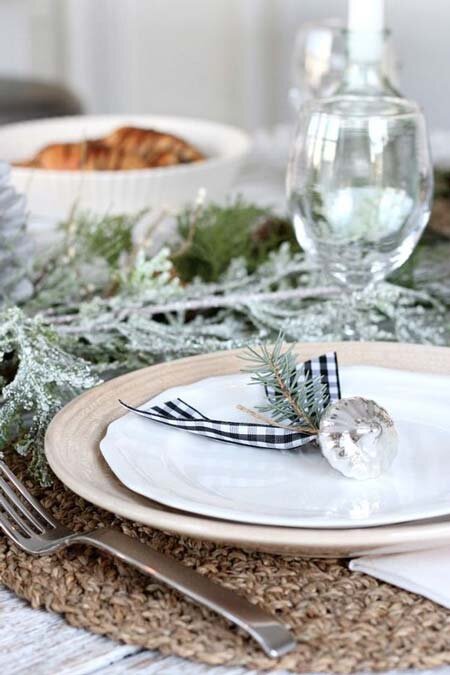 23. Extra time? Let's talk about the chairs
There are thousand ways to dress them. From the simplest to the most sophisticated.
This will give the WOW effect to your dining table! A sure hit!
Voilà! You're now ready to welcome your guests for a Joyeux Noël in French style!
Wanna create the same Christmas decor?