Is there a cozier place to celebrate the magic of Christmas than your own living room?
The answer is a resounding no.
As the snowflakes gently fall outside, your living space becomes the heart of your home, a sanctuary of warmth and festive cheer.
But how do you transform it into a haven of holiday comfort and style?
Well, I've got a delightful plan for us.
You see, I'm enchanted by the heartwarming feel of a cozy Christmas living room and the rustic charm of a farmhouse Christmas living room.
In fact, I'm so smitten that I want to share fantastic ideas with you to bring either or both of these magical looks into your own living room.
So, if you're ready for a jolly journey, grab your cup of cocoa, and let's discover the best Christmas living room decor ideas now!
I have provided a direct paid link wherever possible, at no added cost to you, so that you can easily shop and decorate.
I. Cozy Christmas Living Room Decor Ideas
A. Warm and Welcoming Colors
When it comes to creating a cozy Christmas living room, colors play a pivotal role.
Think warm and welcoming hues that instantly make you feel snug.
You can opt for soft neutrals like creamy whites, soothing beige, or gentle grays.
And to add that extra festive touch, don't hesitate to incorporate holiday-themed colors like deep reds, rich browns, and shimmering gold.
B. Soft Textures and Throws
Nothing says cozy like wrapping yourself in soft, plush blankets on a chilly winter's night.
To make your Christmas living room extra inviting, use soft blankets and plush cushions generously.
Drape them over your couches and chairs for added comfort and a touch of seasonal charm.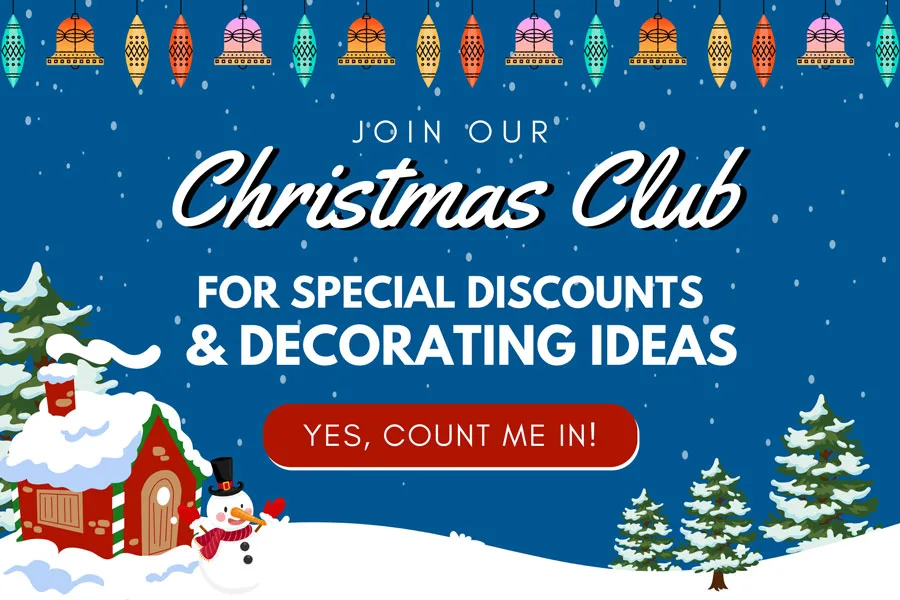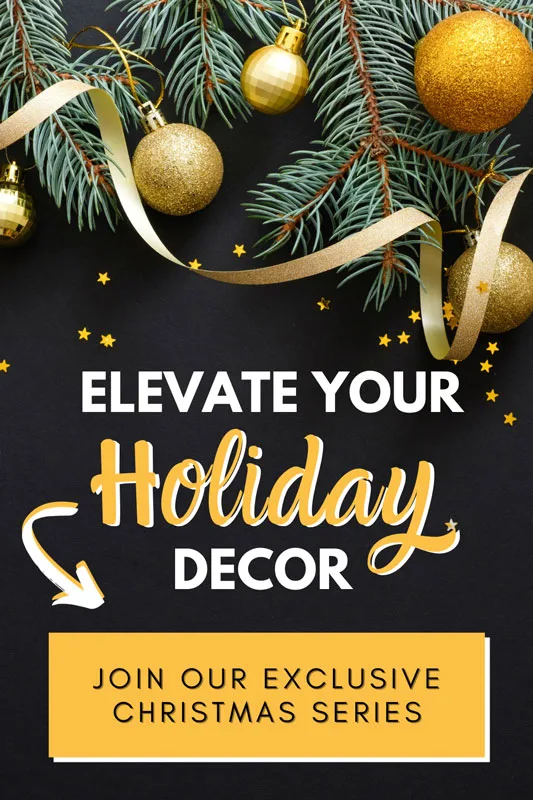 Consider incorporating faux fur and knit textures into your decor.
These materials bring a warm and cozy vibe that's perfect for snuggling up by the fireplace.
C. Living Room Christmas Lights
Creating a magical Christmas atmosphere in your living room is all about lighting.
There are creative ways to decorate with string lights that can instantly transform your space.
Consider draping string lights along your mantel, around door frames, or even framing your windows.
The soft, twinkling glow they emit adds a magical touch that can't be beaten.
To enhance the ambiance, don't forget the power of candlelight.
Place them in strategic spots around your living room.
The warm, flickering light of candles adds a touch of enchantment that's perfect for those cozy holiday evenings at home.
II. Farmhouse-Inspired Living Room Decor
A. Rustic Charm with Wooden Accents
Embracing a farmhouse-inspired living room decor means infusing your space with rustic charm, and what better way to do it than with wooden accents?
Consider incorporating reclaimed wood into your decor to achieve that authentic farmhouse feel.
Imagine the cozy charm of a wooden sled, skis, or other classic Christmas decorations as part of your decor.
Hang wooden snowflakes, stars, or even miniature sleighs on your Christmas tree to infuse your living room with that farmhouse spirit.
B. Vintage Finds and Antiques
Farmhouse decor often celebrates the beauty of vintage finds and antiques.
Dive into decorating with vintage holiday decorations to give your living room that nostalgic charm.
Seek out old-fashioned ornaments, classic glass baubles, and antique-style figurines.
They'll transport you and your guests back in time to simpler holiday celebrations.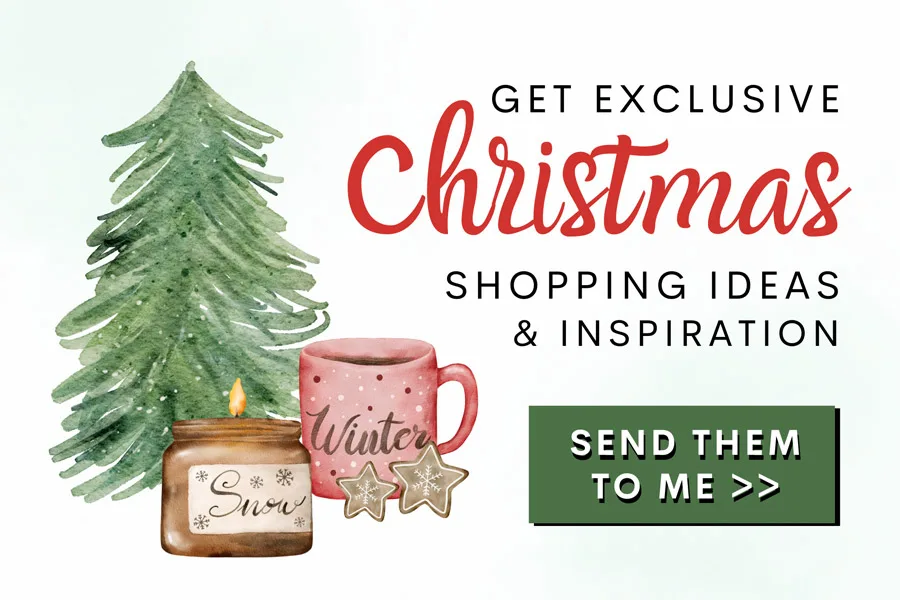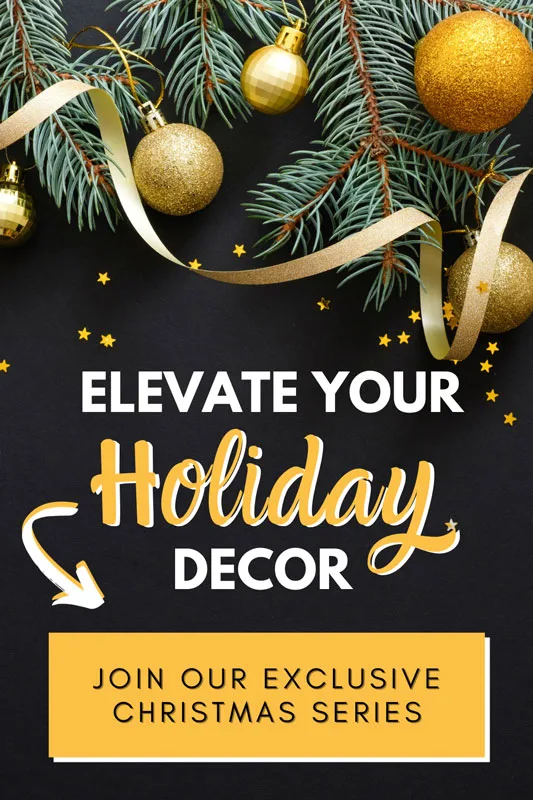 C. Galvanized Metal and Tin Accents
To achieve a true farmhouse look in your living room, harness the power of galvanized metal and tin accents.
Galvanized metal, with its industrial yet rustic feel, can be used for a wide range of decor.
Consider galvanized metal buckets for holding firewood or tin trays for displaying holiday treats.
Incorporate tin ornaments and decor, such as tin stars, bells, and wreaths, to elevate your farmhouse Christmas decor.
The contrast of metal accents against natural materials like wood and greenery creates a striking, well-balanced look.
D. Natural Elements and Greenery
Farmhouse living rooms often feature a connection to nature, and Christmas is the perfect time to bring the outdoors inside.
Enhance your farmhouse-inspired decor with natural elements and greenery.
Pinecones, garlands made from fresh or faux greenery, and wreaths of eucalyptus or berry branches are excellent choices.
Place pinecones in a decorative bowl, drape garlands along mantels and banisters, and use wreaths as wall or door decor.
Did you enjoy these Christmas living room decor ideas?
For more Christmas inspiration, explore these other blog posts below: