When I talk about France with foreigners, they immediately think of Paris, Provence, or Normandy.
Very few people know Brittany, although it's a real little corner of paradise (my favorite French region).
In this post, I'll show you 7 things that will make you decide if Brittany France is worth a visit for you.
 
First of all, let's see where this region is located.
Brittany in France on map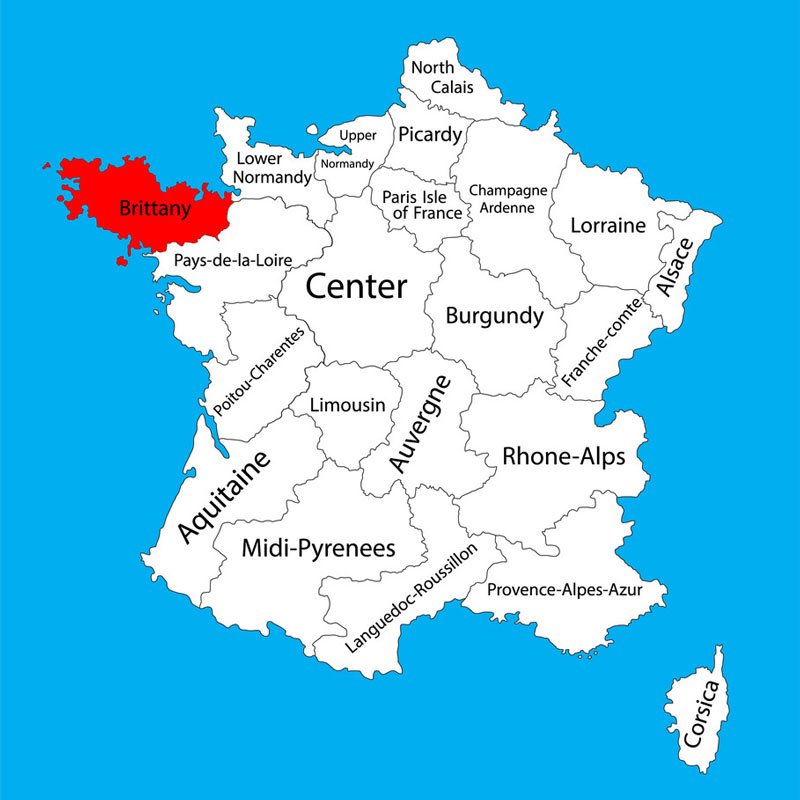 From Paris, you can be in Brittany in one and a half hour by train, or less than 4 hours by car.
So it's very practical if you decide to start your stay with a visit to the capital and want to continue your trip to the French countryside.
Now, here are the 7 reasons that will make you want to visit this area of France.
1. Lovely cities and VILLAGES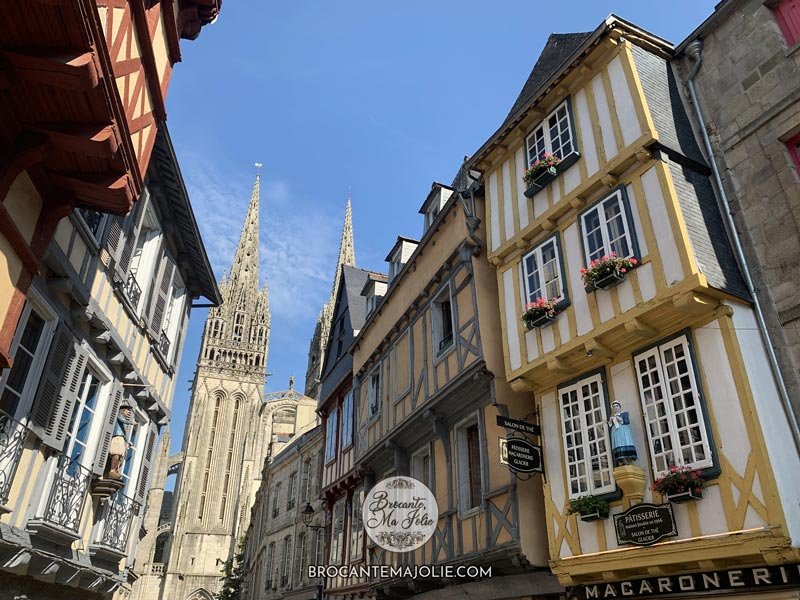 There are gorgeous towns and villages in Brittany, with a great architecture.
To name a few, here are some that are really worth a visit: Locronan, Concarneau, Quimper, Rennes, Saint Malo, Vannes, Fougères, Rochefort en Terre…
Sometimes, walking through the streets almost feels like living in another time.
It's a region that has retained its soul and that's why I strongly recommend it to people wanting to discover an authentic France.
2. Typical houses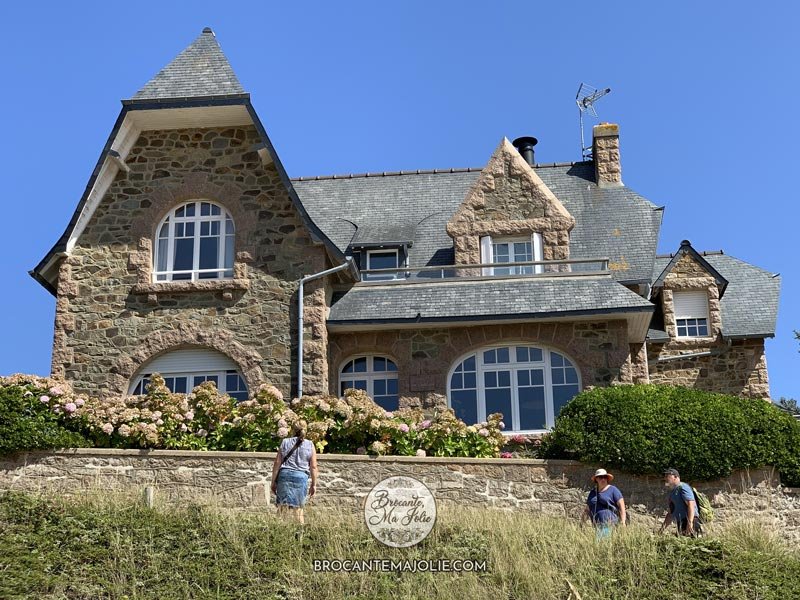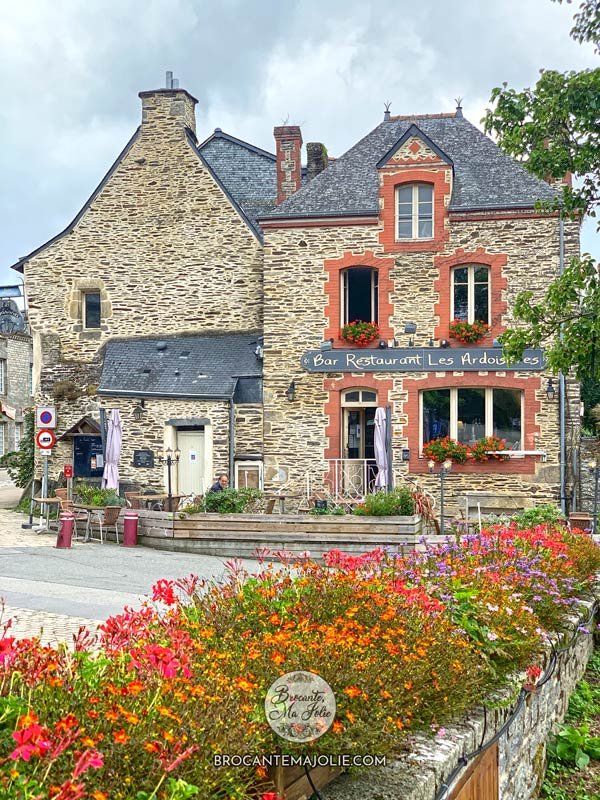 In Brittany France, the houses are made mainly from stone, sometimes covered with wooden half-timbering.
The gardens and window sills are also very flowery and this adds even more charm to these old buildings!
3. Breathtaking landscapes with many hiking trails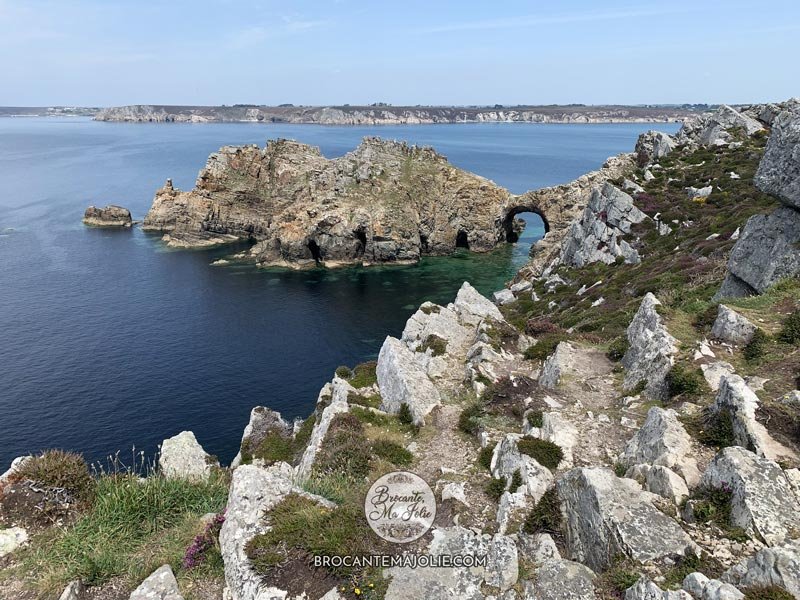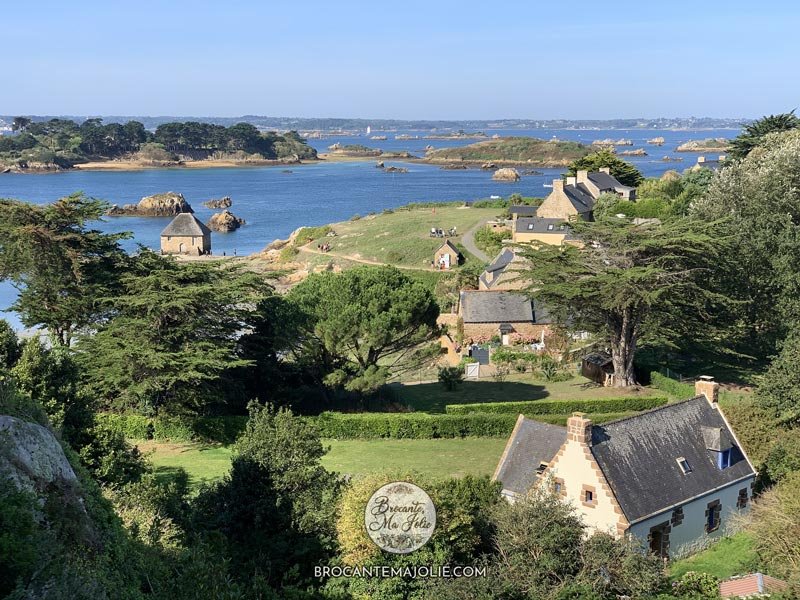 Brittany is made up of 4 distinct areas, and at least as many different types of landscapes.
Not all parts of Brittany are alike but they are all beautiful: Quiberon, Pointe du Raz, Brocéliande, Cap Fréhel, Côte de Granite rose, Presqu'île de Crozon…
There are many hiking trails, generally quite well marked so you can really enjoy the landscapes.
4. Great beaches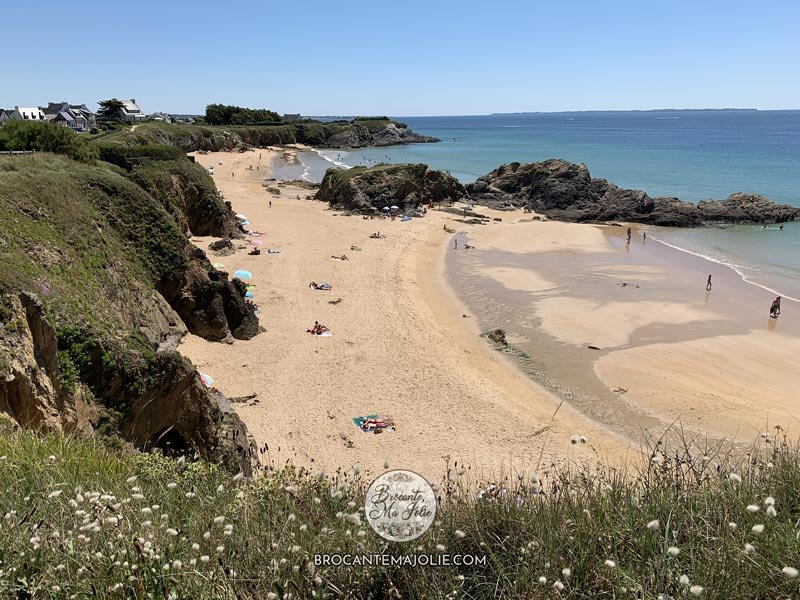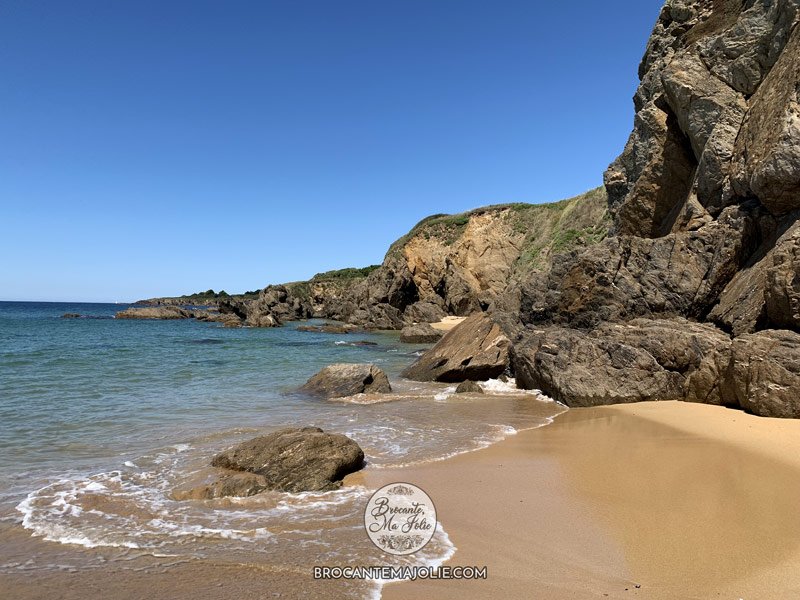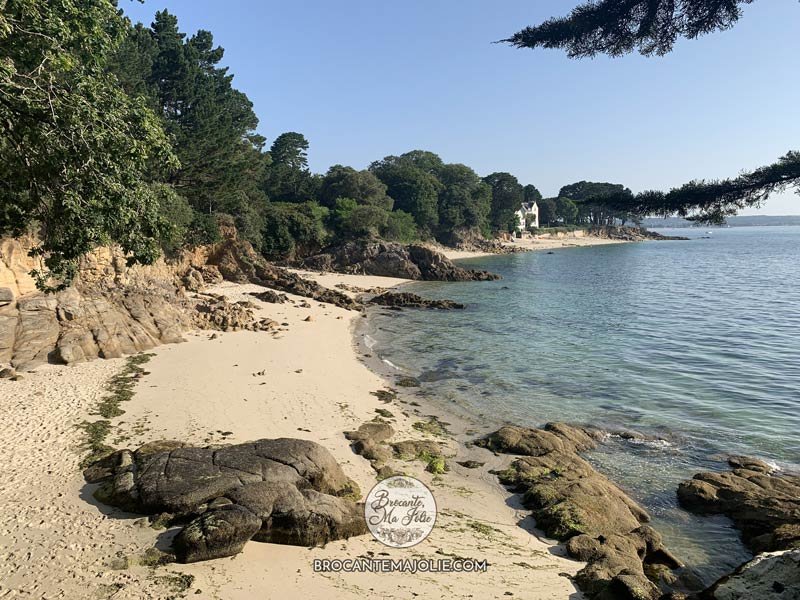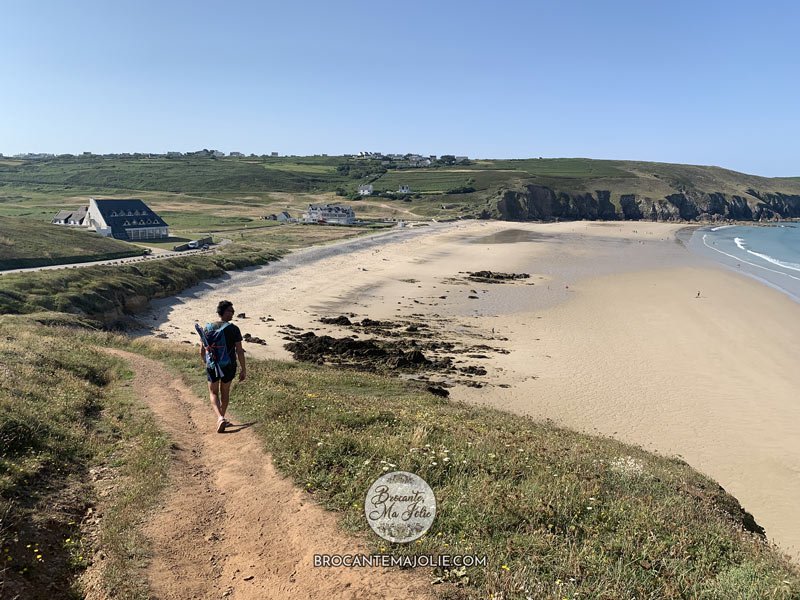 Brittany hasn't always had a good reputation for its weather, but when days are hot and sunny, it's a real pleasure to enjoy the beautiful and large beaches.
The water is a little colder than in other regions of France but this turquoise blue always got me (while I'm chilly).
There are fewer people in Brittany than in the South of France, so it makes it perfect for those who like more tranquility (or hate the crowd). Look at these almost empty beaches in middle of July, so relaxing!
5. Good food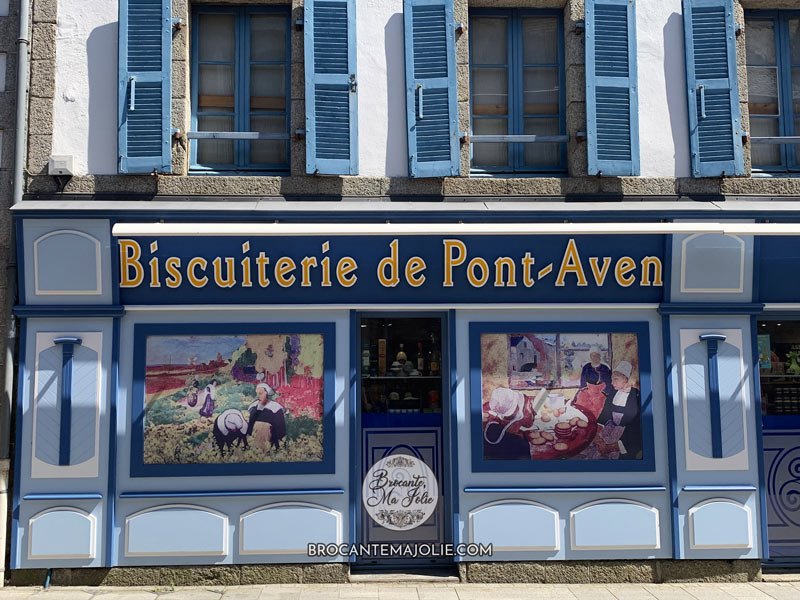 The Bretons are rather sweet mouths.
Galettes, pancakes, typical cakes such as Kouign-Amann or far Breton, salted butter caramel, cider…
They also like charcuterie such as the famous andouille de Guéméné, and seafood.
There is always a way to eat very well here!
6. Pleasant weather
Whatever they say, the summer months in Brittany are rather good.
You'll be able to enjoy beautiful sunny days but without it being too hot (unlike Provence in South of France for example, where it's very hot all the summer).
But if you absolutely hate the rain, don't go there in autumn or winter because the chances are stronger to have a rainy and windy stay.
7. Friendly people and traditions
The Bretons, as we called the people living in Brittany, are known to be very welcoming and bon vivant.
There is an atmosphere in Brittany that cannot be found anywhere else.
There are a lot of festivals and events, especially in summer, with typical dances and songs.
A real cultural immersion awaits you, with moments full of warmth and conviviality!
I'm pretty sure you won't regret choosing Brittany for your next trip!
Be free to contact me so that I can create a personalized travel itinerary for you (no matter where in France).
Mathilde