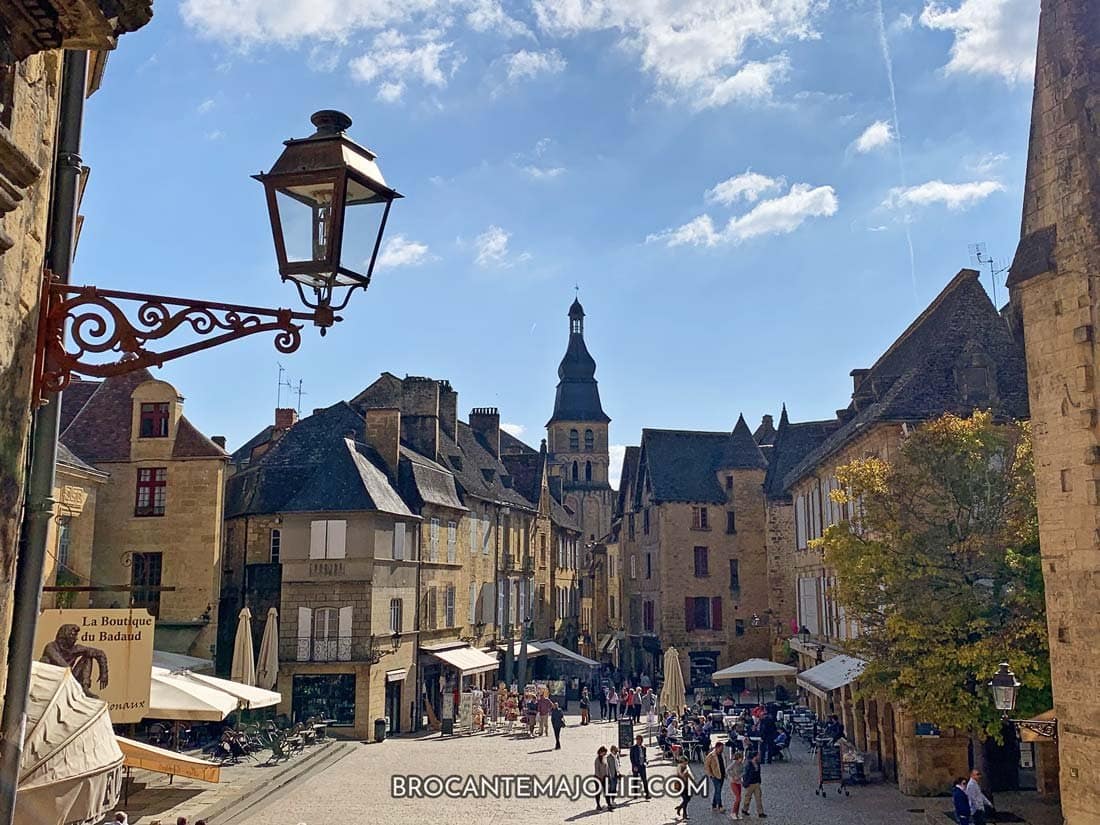 Dordogne is a concentration of French heritage.
It's home to the largest number of classified monuments in France (after Paris).
If you decide to come and visit the Dordogne region, I can assure you won't be disappointed.
So what to do in Dordogne France? What is it famous for?
If you plan to visit Dordogne in France, you'll spend time visiting castles, stunning villages, and incredible gardens, but also discovering French gastronomy, caves, and prehistoric sites.
I am going to give you a summary of the places you absolutely must visit.
Here are the top things to see in Dordogne valley.
I. Dordogne France map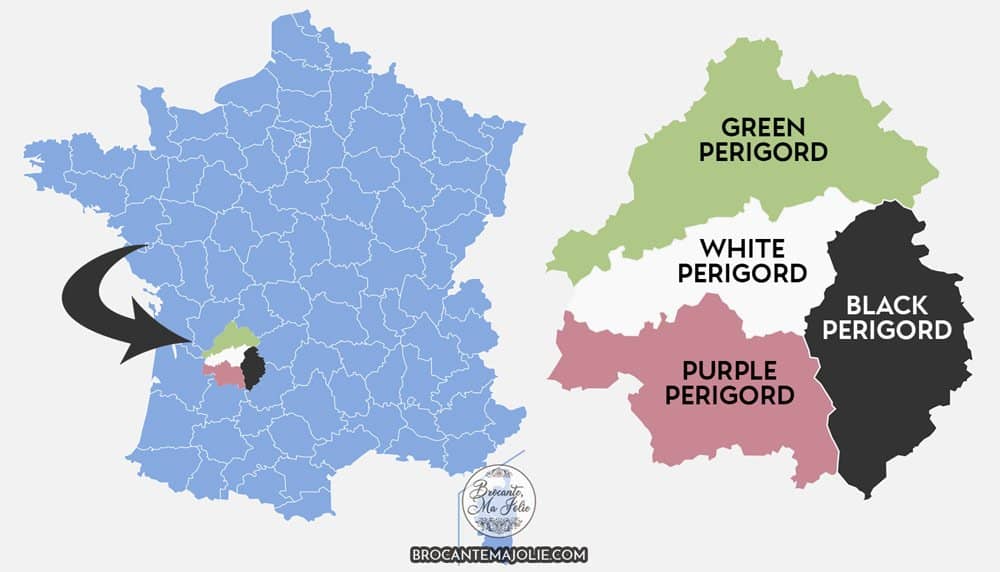 Let's start this post with a quick geographical reminder of this Dordogne map.
Dordogne is located in the southwest of France.
It's the third-largest French department.
The French also call it "Perigord", so don't be surprised if you hear one or the other. It's simply its old name, dating back to Roman times.
Today, Dordogne and Périgord are synonymous and designate the same territory.
By the way, it's customary to divide the Dordogne into 4 areas:
the black Périgord: the most touristy, because it's where you'll find the most beautiful things to see

the green Périgord: which, as its name suggests, is rich in greenery.

the purple Périgord: with all its vineyards

the white Périgord: which takes its name from the white of its soils, its limestone, and its rock
If you come to visit the Dordogne, you'll probably have the opportunity to visit each of these areas.
II. Dordogne valley
The Dordogne is a valley, so in other words, it's a low area of land between hills, with a river flowing through it.
The Dordogne river was used by the inhabitants to descend the wood and bring up wine.
Their unique-looking boats were called "gabare".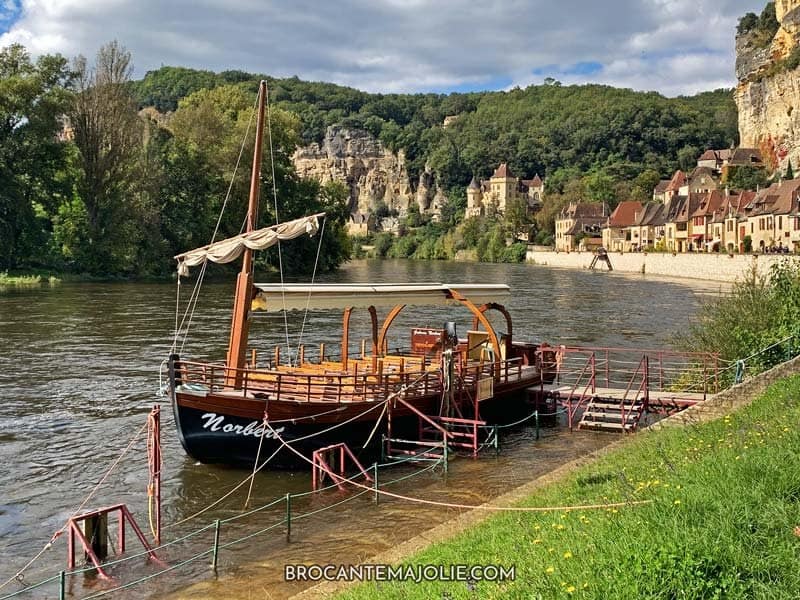 It was the river that sculpted this deep valley, allowing the appearance of many limestone cliffs.
This is what makes the beauty of its villages, perched on rocky outcrops, and along the river.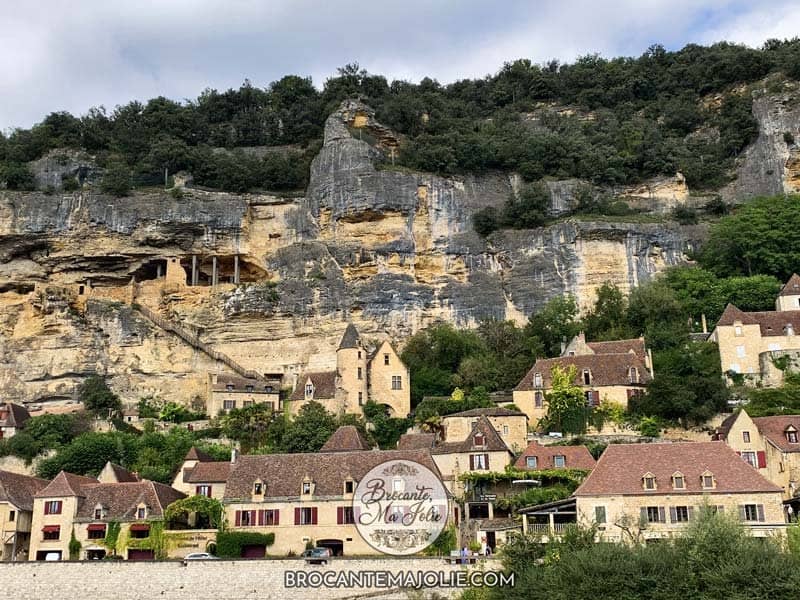 These cliffs can reach a hundred meters high. They bear the traces of prehistoric and historical human occupation, with the presence of numerous troglodyte habitats.
They also hide in their heart splendid caves, famous throughout the country, even in the whole world (like the famous Lascaux caves).
And it's in these caves that I take you first.
III. Dordogne caves
1. Lascaux Cave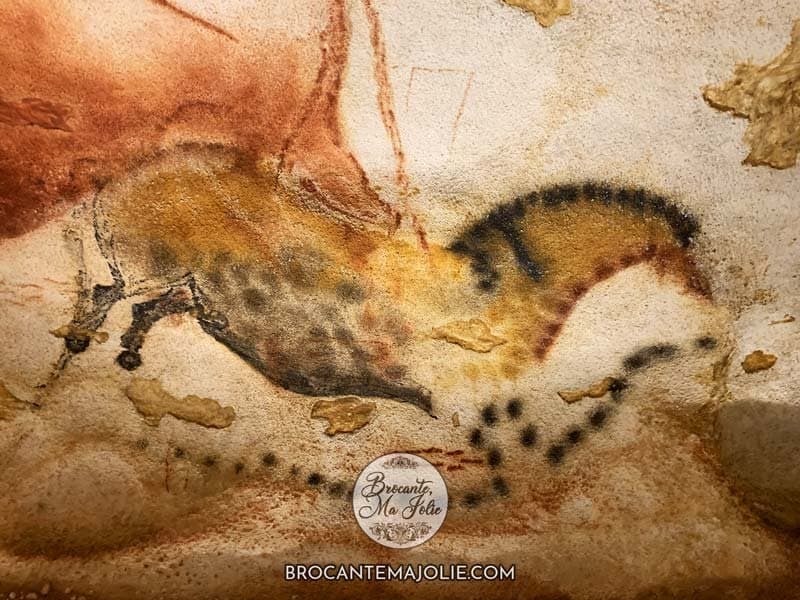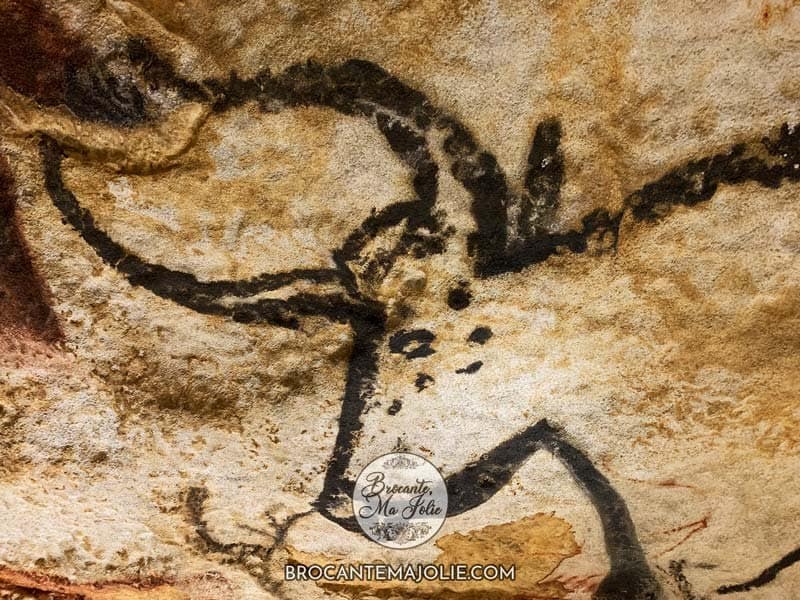 It will be hard for you to miss the famous cave of Lascaux, the most visited cave in France.
It was adorned with paintings and engravings around 19,000 years ago.
Its discovery in 1940 quite simply revolutionized our view of prehistory.
It's a true masterpiece and it would be a shame to miss it.
As the original cave didn't support the constant flow of tourists, it was decided to close it to the general public to preserve its incredible treasures.
Now, you'll be able to discover "Lascaux IV", a complete and unpublished replica of the Lascaux cave.
2. Grottes de Maxange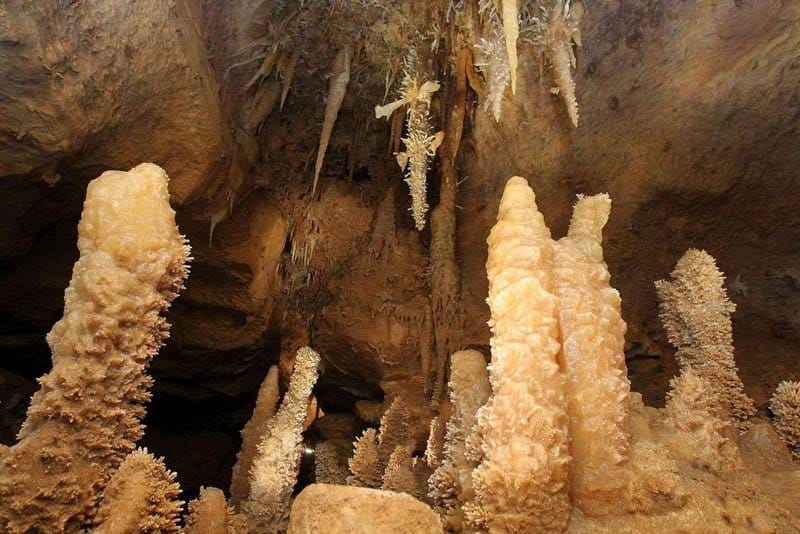 The nickname of the caves of Maxange is the "Stars cave", because the concretions which it shelters, shine with a thousand lights.
You'll see sumptuous eccentrics, which are filiform concretions, with a strange look and which go in all directions.
The visit to the cave is done with a guide and lasts about forty minutes.
3. Gouffre de Proumeyssac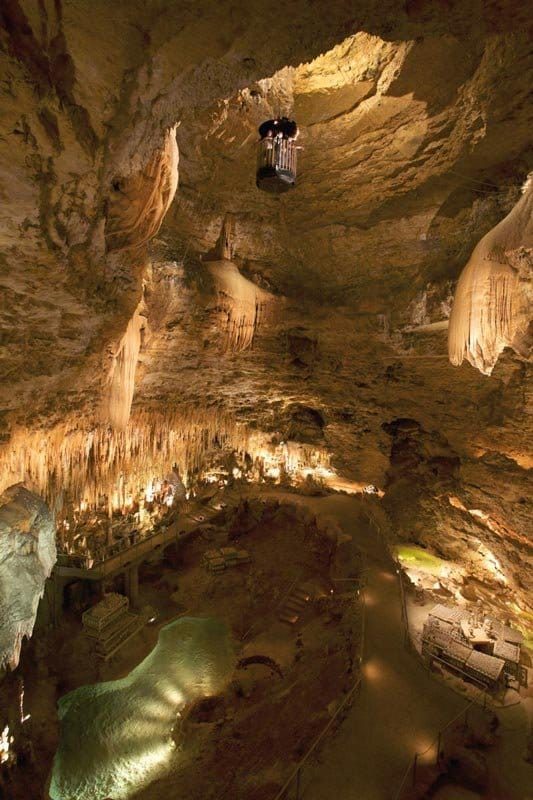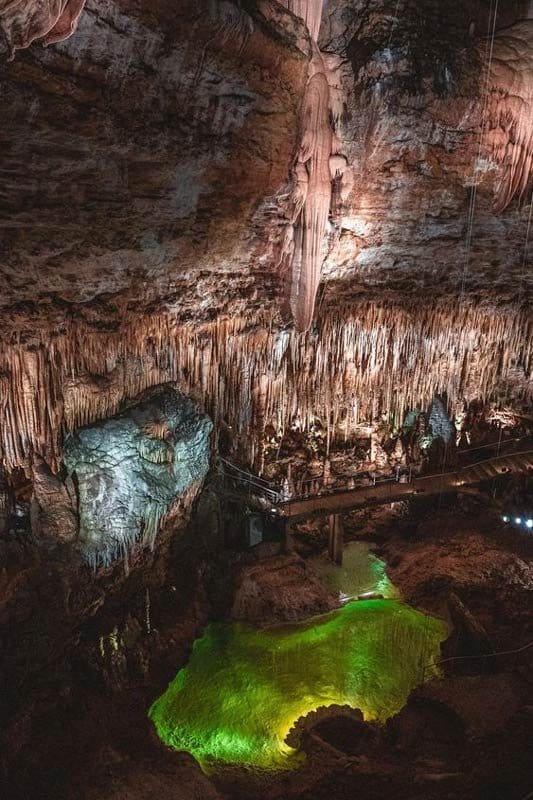 Back in the 18th century, the Proumeyssac chasm was known in the Dordogne for its terrifying legends: there was an opening, on the heights of a small village, through which flames could have been seen coming out.
This hole is then nicknamed "the devil's hole".
Some even think that it could be the crater of a volcano. It's this access from above that makes Proumeyssac a chasm (or "gouffre in French") and distinguishes it from a cave.
If you decide to come and visit it, you'll be able of descending in a basket.
A way to relive the sensations of the pioneers of the Proumeyssac chasm!
For the less adventurous, don't worry you'll access the abyss through a tunnel.
IV. Dordogne castles
1. The Castles of Castelnaud-la-Chapelle and Beynac-et-Cazenac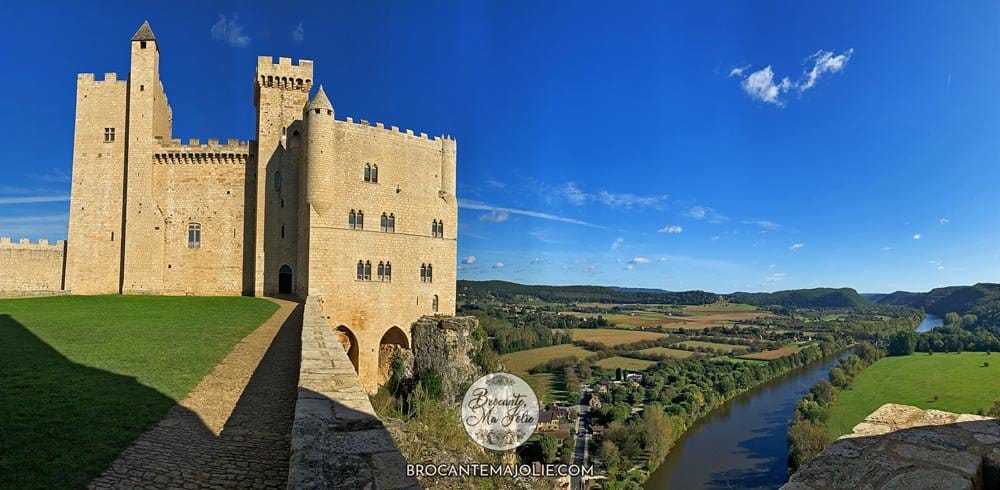 These are the two best-known rival fortified castles in the area.
It's hard to say which is more beautiful!
Both offer exceptional views over the valley.
Don't just visit the castles. The cities that host them are also gorgeous.
2. Milandes Castle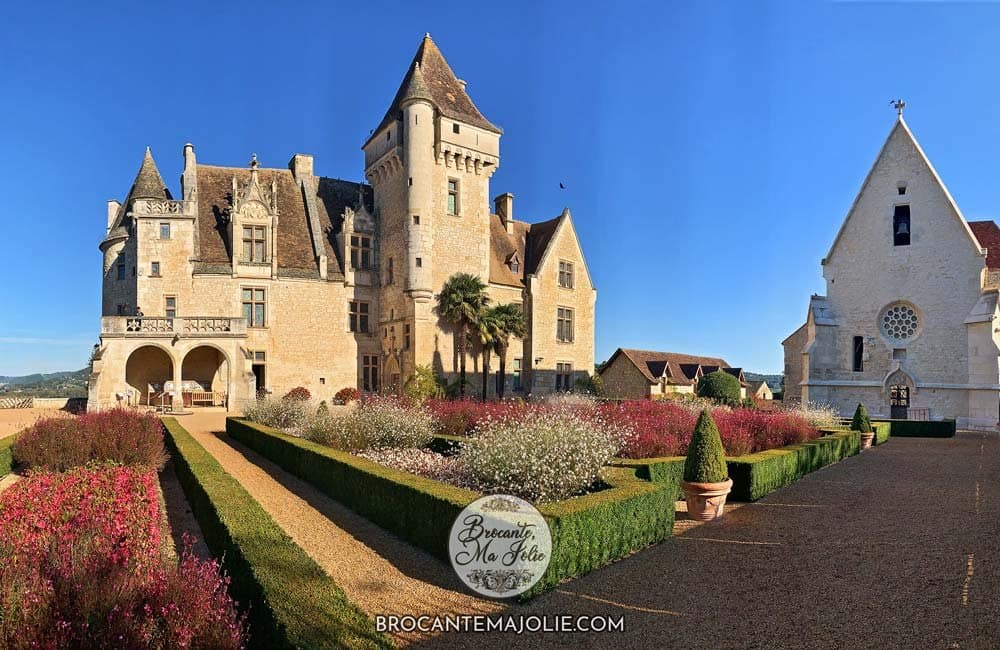 I'm sure you know Josephine Baker.
American-born French dancer, singer and actress.
The Château des Milandes was his residence.
Its visit will allow you to discover this beautiful castle, but above all the incredible story of this artist and her "Rainbow Tribe" raised at the castle.
3. Jumilhac castle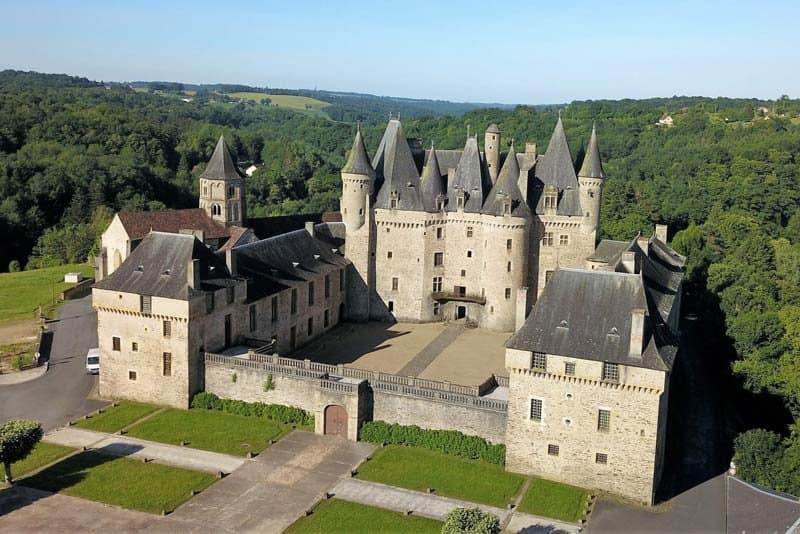 « Le château de Jumilhac » dates from the 12th century.
It was subsequently transformed and now has a "crown" of majestic cones and pyramids.
The castle has also been embellished with formal gardens (called here "Jardins à la française").
A magical castle not to be missed!
4. Hautefort castle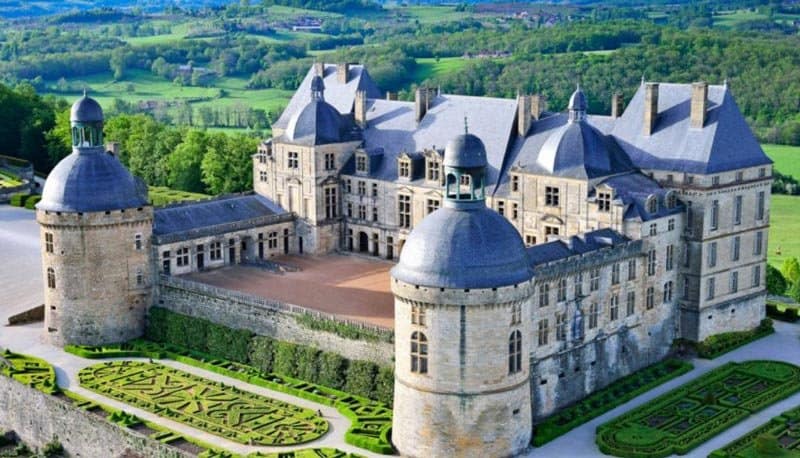 Hautefort Castle is an old medieval fortress.
It has also been embellished by the addition of a French garden in the 19th century, which is absolutely magnificent.
It's steeped in history and its visit will not leave you indifferent.
V. Dordogne wine
Let's now discover the great vineyards of the Dordogne.
Wine is a very important part of Périgord gastronomy.
Moreover, some wines are known all over the world.
The production is varied since you'll find here all types of wines: red, white, rosé, dry or sweet…
Each accompanies a typical dish of the region.
Here are 3 of the best Dordogne wineries.
1. Le château les Miaudoux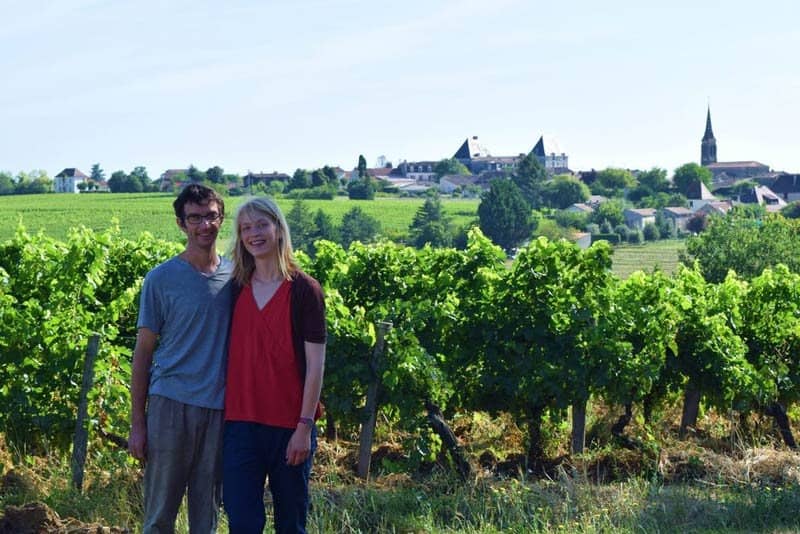 One of the only organic vineyards in the area.
This is the story of two winegrowers who started from scratch, but who managed to play their cards right thanks to their values and respect for their land.
They offer white, rosé, red wine, and even sulfite-free wine.
2. Le domaine de Siorac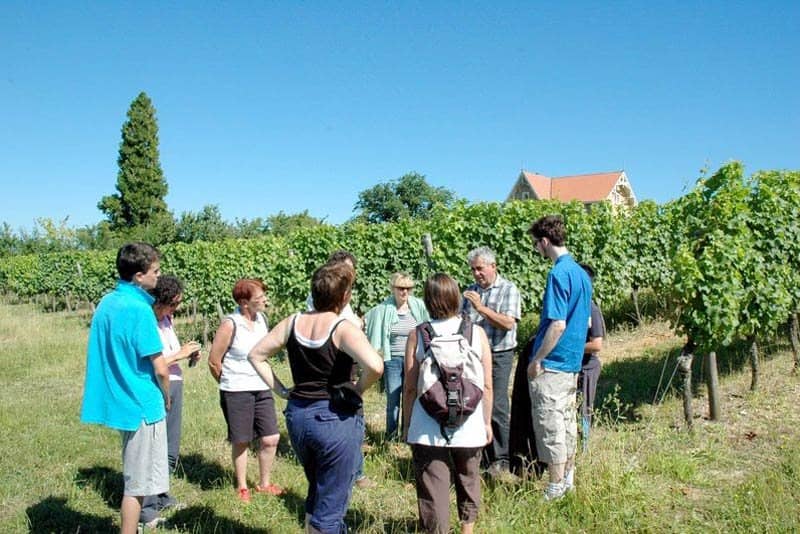 The Domaine de Siorac has been a family property since 1818.
7 generations have succeeded each other.
The 30-hectare estate is located on the wine route, not far from Bergerac, one of the major towns in the region.
A guided walk awaits you to discover this vineyard.
You will taste their four colors of wine while tasting delicious regional products (foie gras, rillettes, etc.).
3. La grande Maison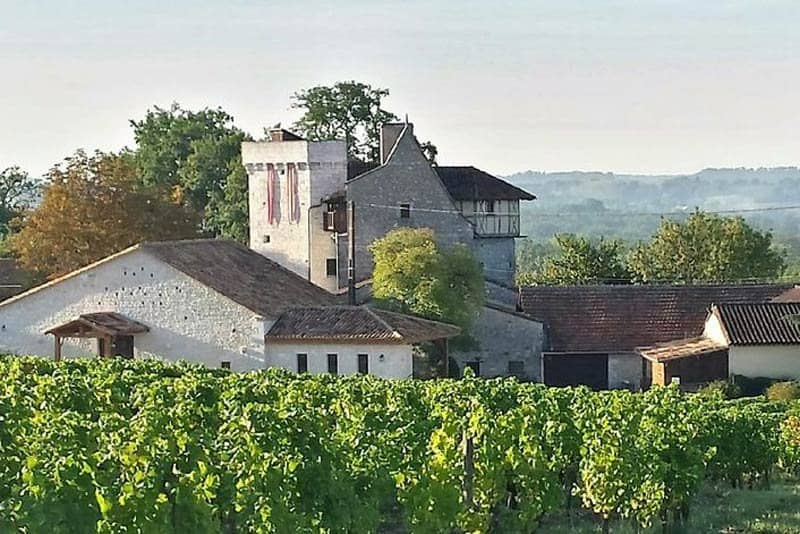 Another organic vineyard recently converted.
The estate is located in an old fortified house from the 14th century.
The owners offer visits and tastings to learn more about their way of working, their traditions, and their values.
VI. Dordogne villages & cities
1. Sarlat-la-Canéda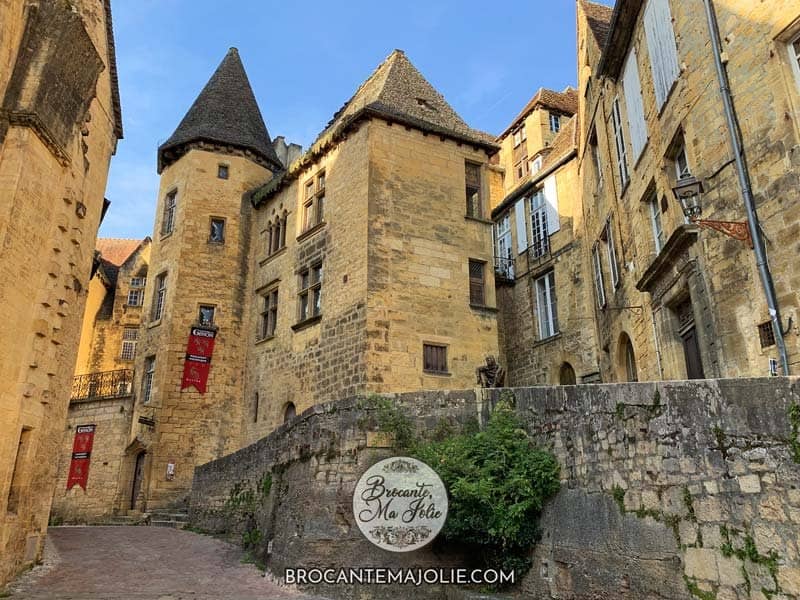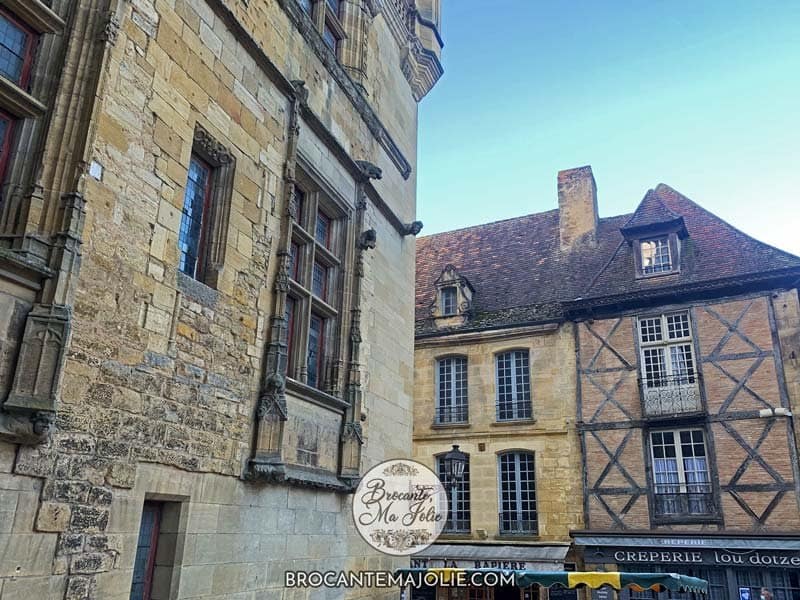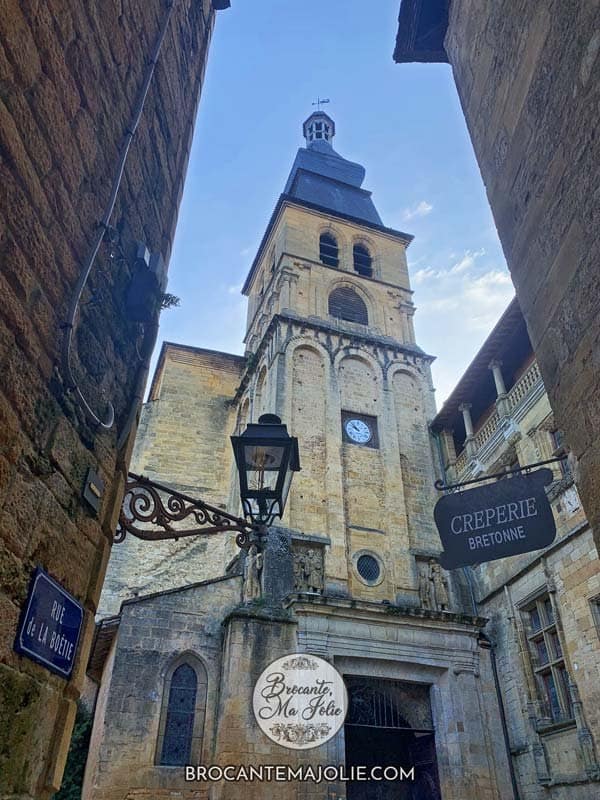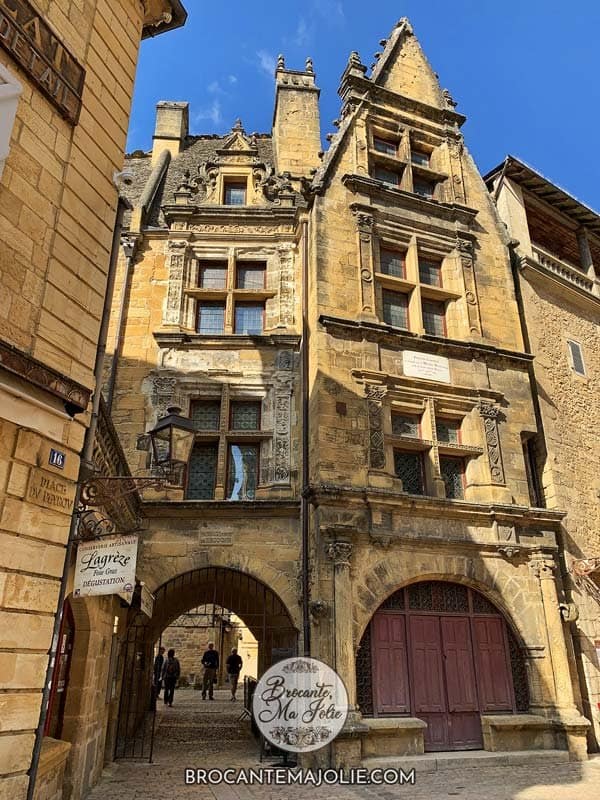 Sarlat La Canéda is one of the most beautiful medieval cities in France.
A real gem! As you walk through the cobbled streets of the old town, you will discover an exceptional heritage marked by history and art, but also a lot of restaurants and small shops.
2. La Roque-Gageac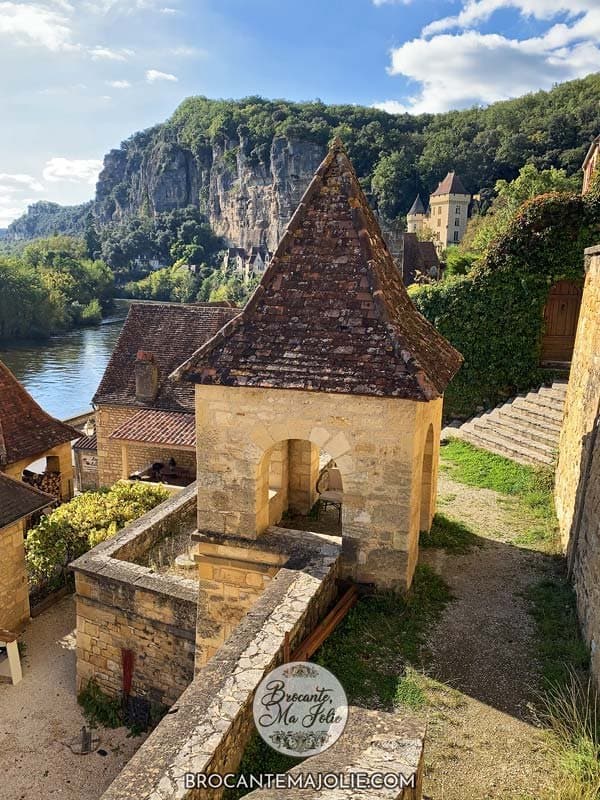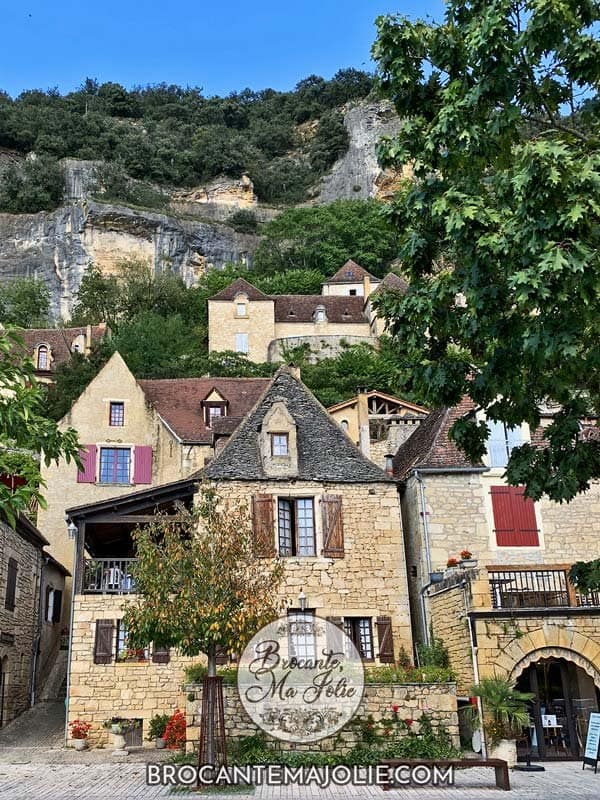 Périgord is known for its small picturesque villages and La Roque Gageac is a very good example.
At the foot of a cliff, it's one of the most beautiful villages in France.
3. Domme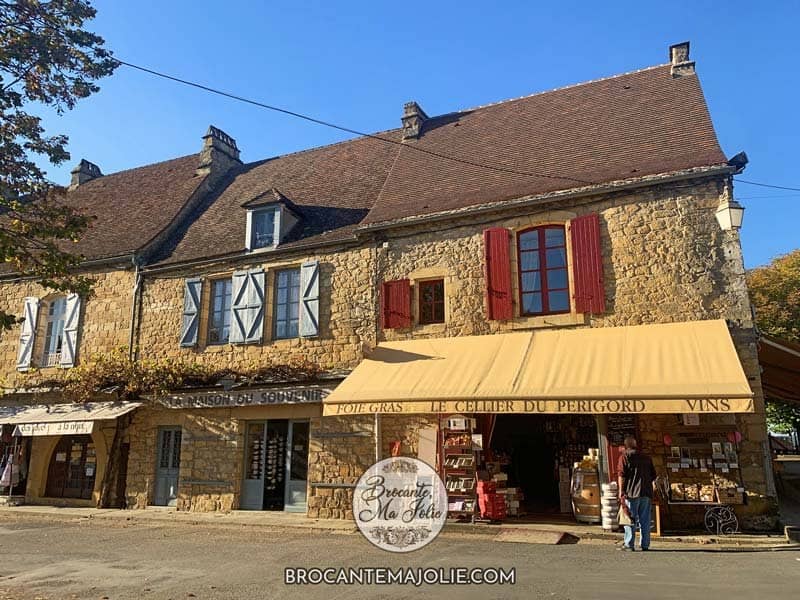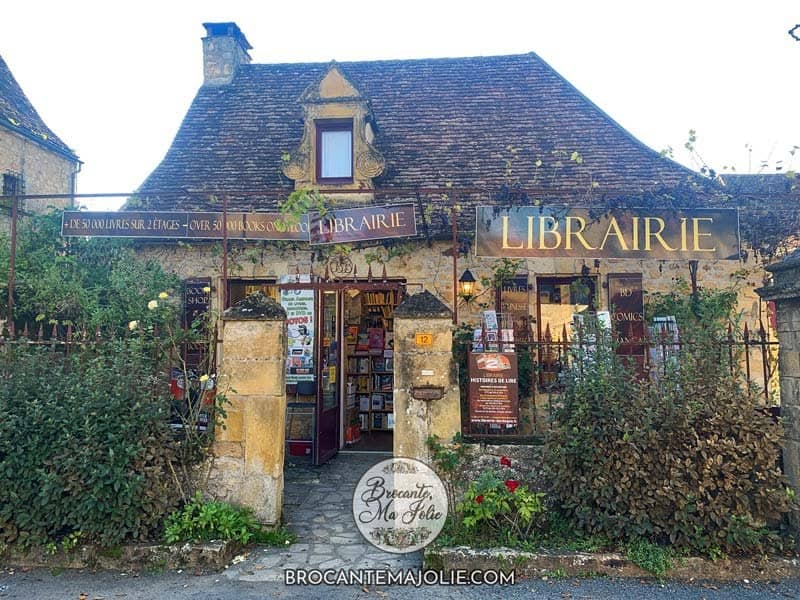 Another pretty medieval town perched on a rocky promontory.
Everything in this 13th-century bastide demonstrates the will of the lords to protect themselves from enemy threats. Of course, the fact that it is so high is the first clue.
But on entering the city, you will also discover many military remains.
Finally, visiting Domme is also a great opportunity to admire a spectacular panorama over the valley. You'll also find a cave, in the heart of the village, which can be visited all year round. Yes, just that!
4. Périgueux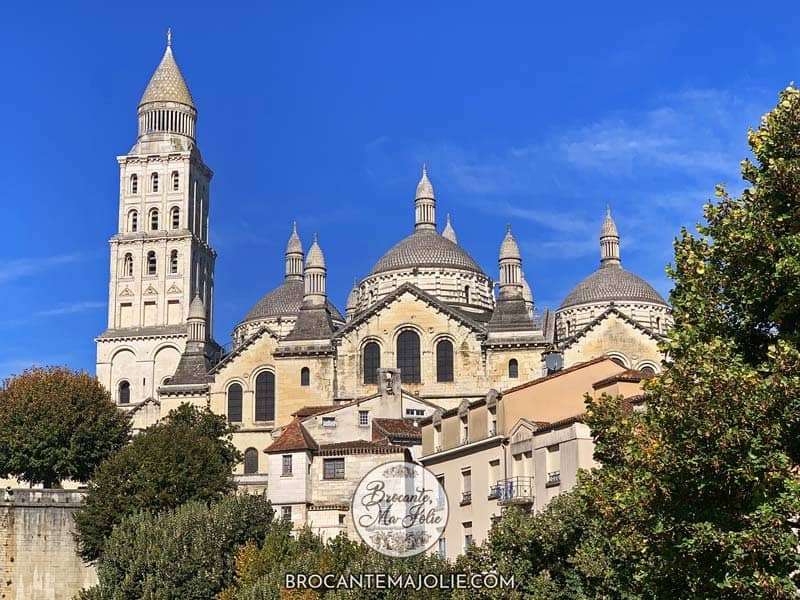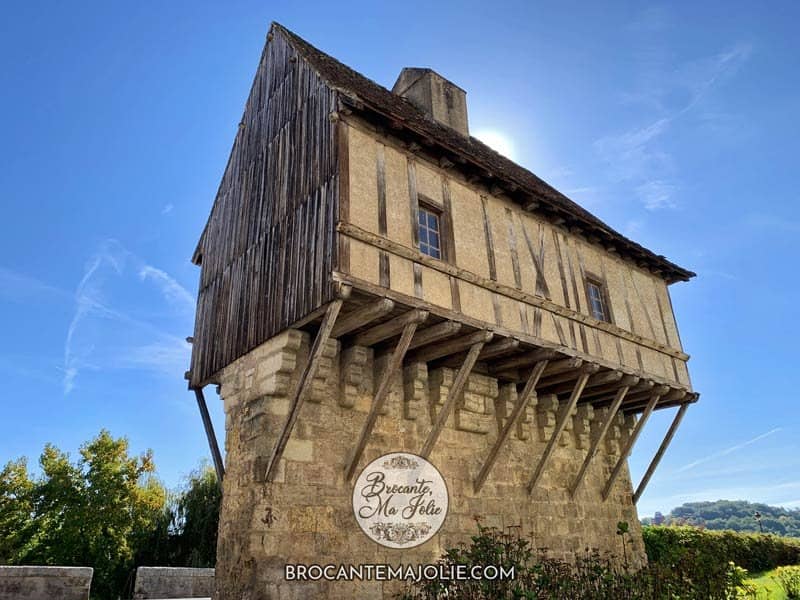 Périgueux is the capital of Périgord.
You can explore the whole city on foot easily.
Périgueux is a mixture of Renaissance monuments, mansions, medieval houses, and religious buildings.
Here are the three must-haves:
the Roman amphitheater

the cathedral saint front Périgueux

the Barrière castle
5. Monpazier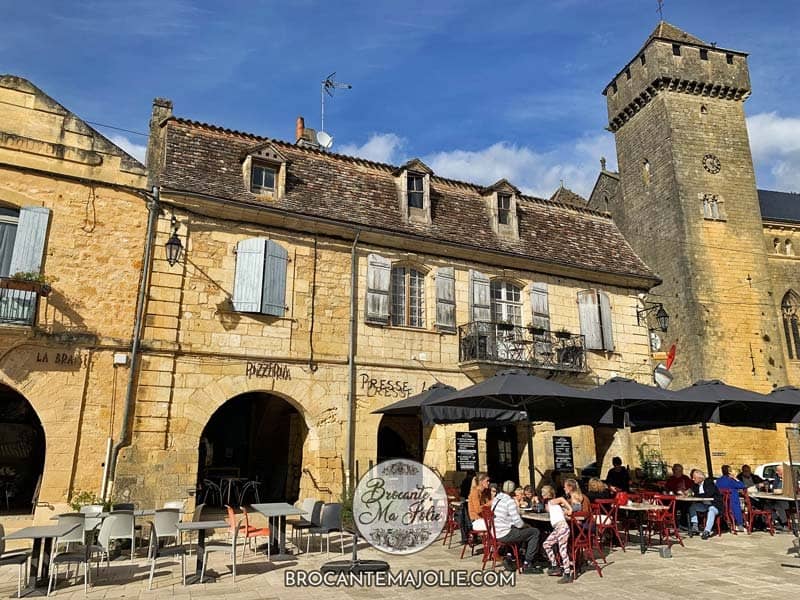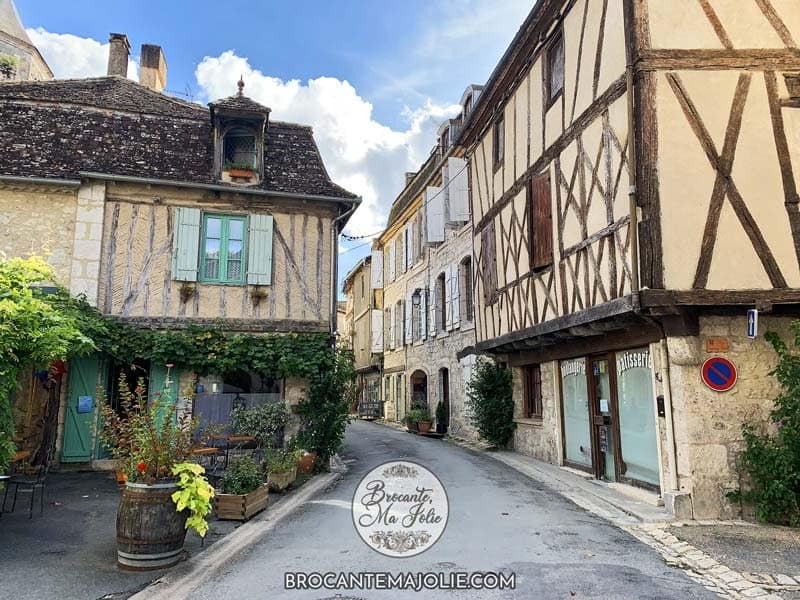 One of the most beautiful villages in France, with 32 monuments classified as "historical monuments".
Its medieval center is preserved almost intact.
As you wander through the alleys, you can spot three different types of architecture; medieval houses, classic-style houses, and bourgeois houses.
In the center, you'll find the main square surrounded by stone houses and a wooden hall. Also, don't miss the visit to the nearby church.
VII. Dordogne gardens
1. The gardens of Marqueyssac and Eyrignac
Don't leave without going for a walk in these two grandiose gardens.
My favorite is definitely the gardens of Marqueyssac.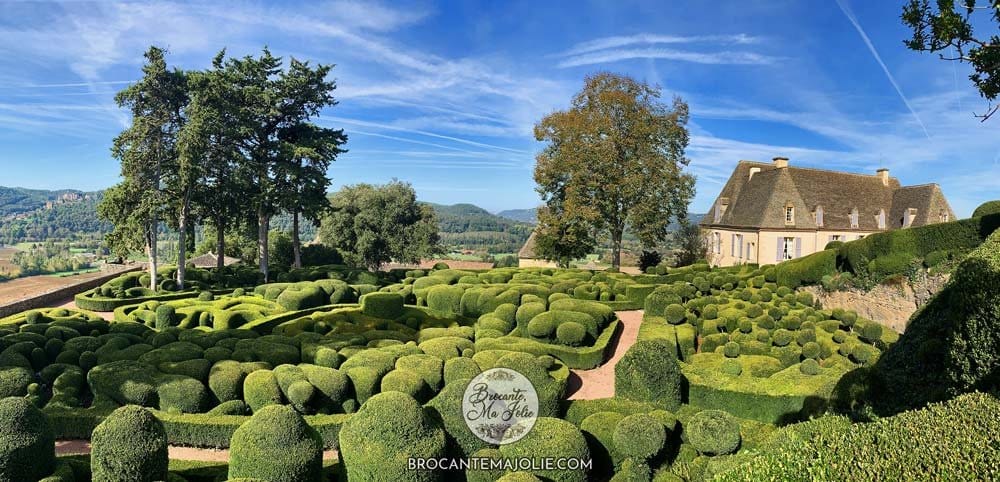 Installed on a rocky outcrop, these gardens extend over 6 km around a 19th-century castle and have put the spotlight on topiary art.
Hundreds and hundreds of box trees are hand-cut very regularly and take surprising shapes.
A breathtaking view of the valley is waiting for you.
And if the topiary art of the gardens of Marqueyssac blew you away, you can go to the gardens of Eyrignac, which are just as charming. Amazing work!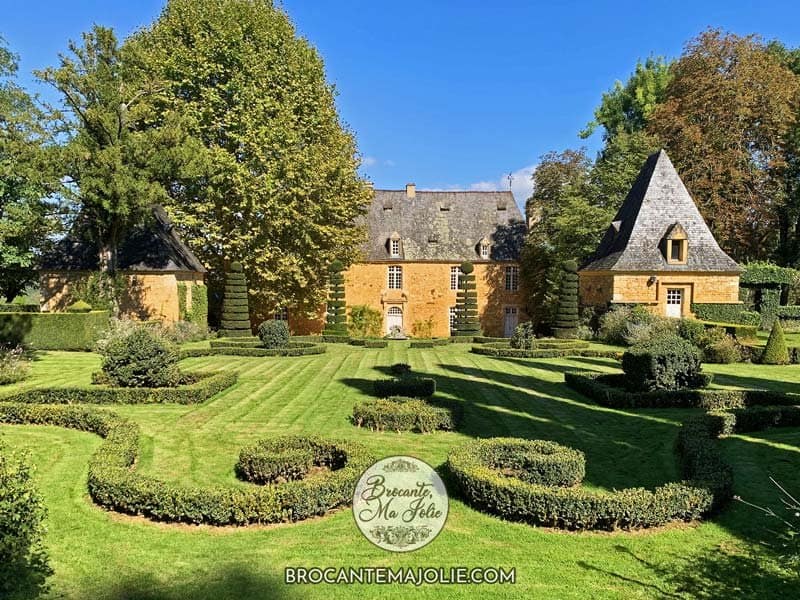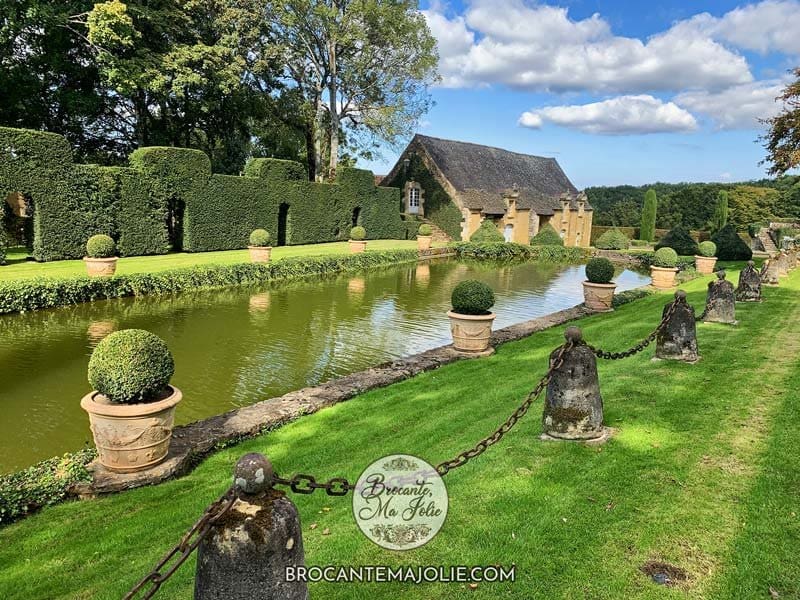 2. Bambousaie de la Roque Gageac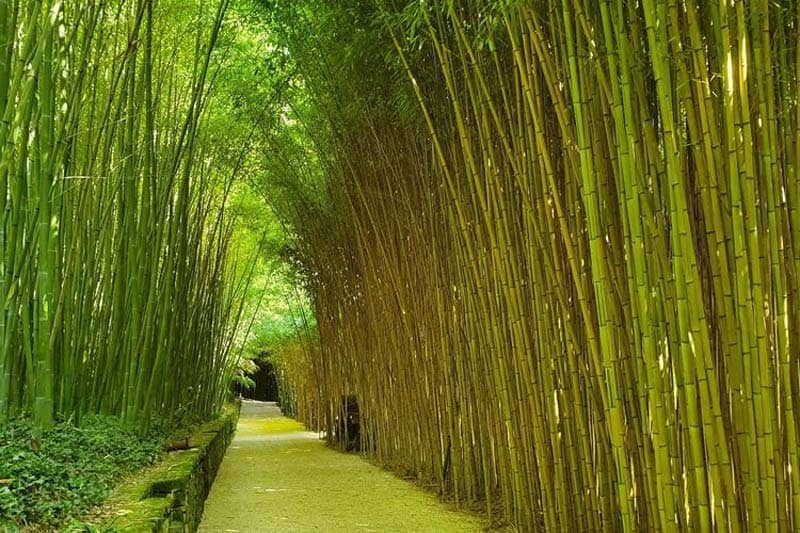 A large botanical garden, mainly made up of bamboo trees that can measure up to 30 meters high.
You'll discover many species: green, yellow, black, blue, brown, small, or giant.
An unusual place that will disorient you!
Ideal for finding a bit of peace after visiting the village of La Roque-Gageac which I introduce to you a few minutes ago.
3. Castle gardens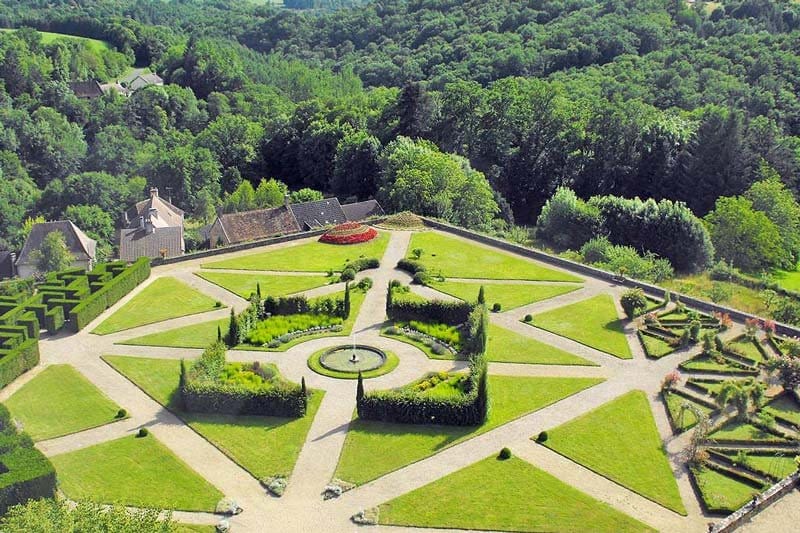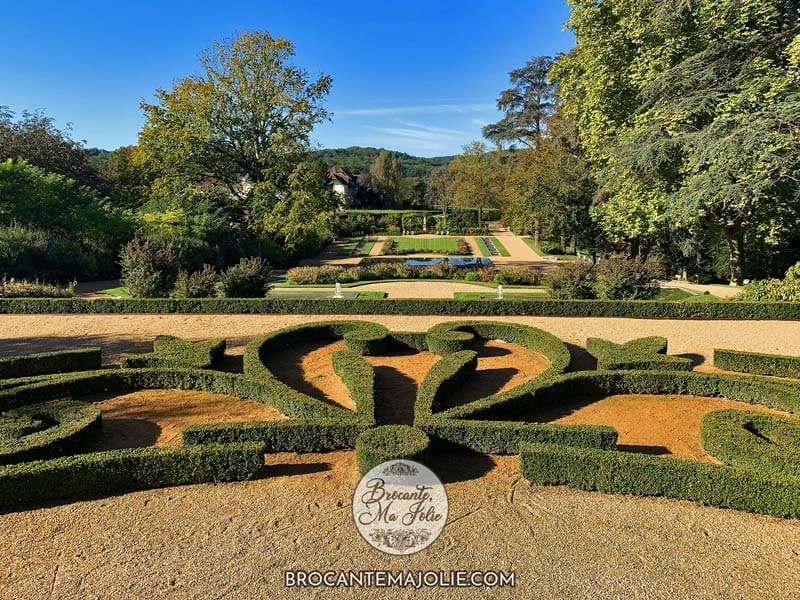 If you come to Dordogne, you can't miss visiting some castles.
So you'll have the opportunity to stroll through their gardens, which are often very well landscaped.
This is the case of the garden of the Château des Milandes and the formal gardens of the Château de Jumilhac.
VIII. Dordogne religious buildings
1. Cloister of Cadouin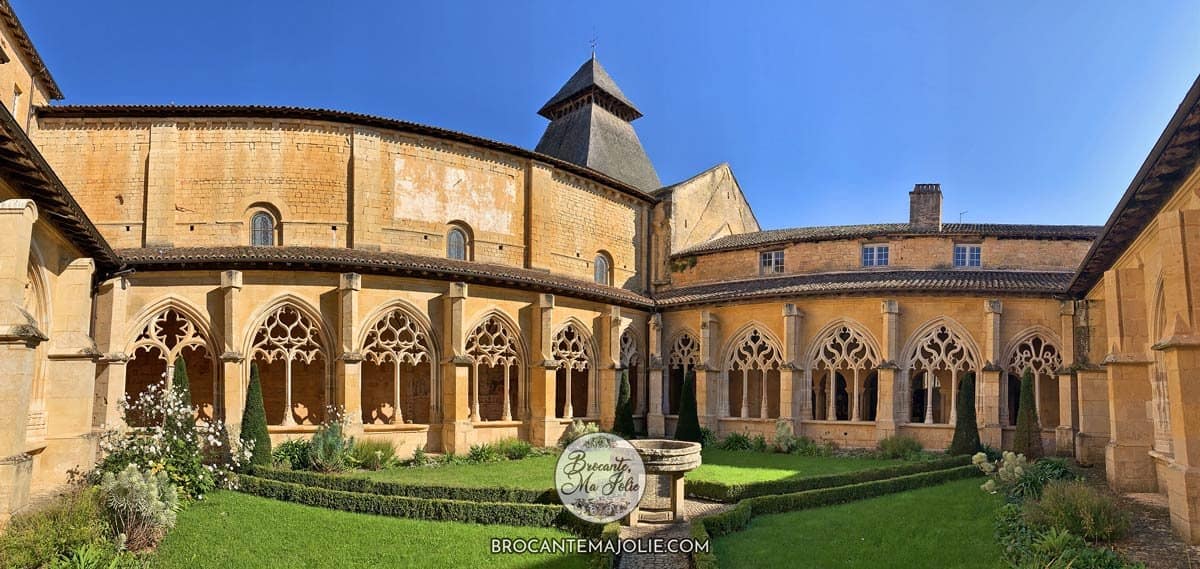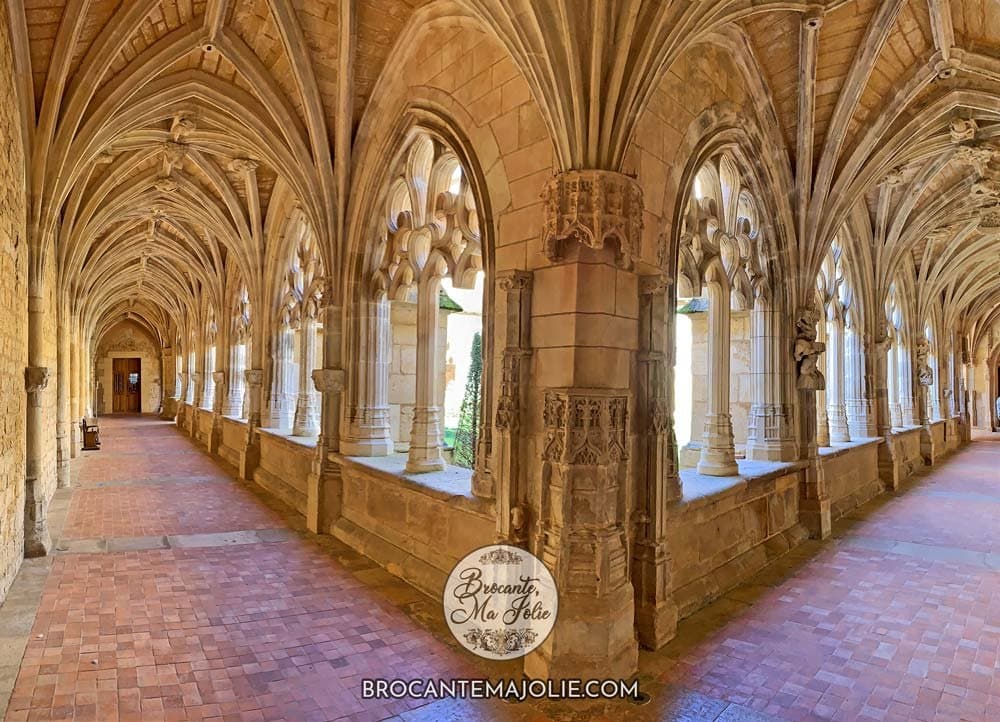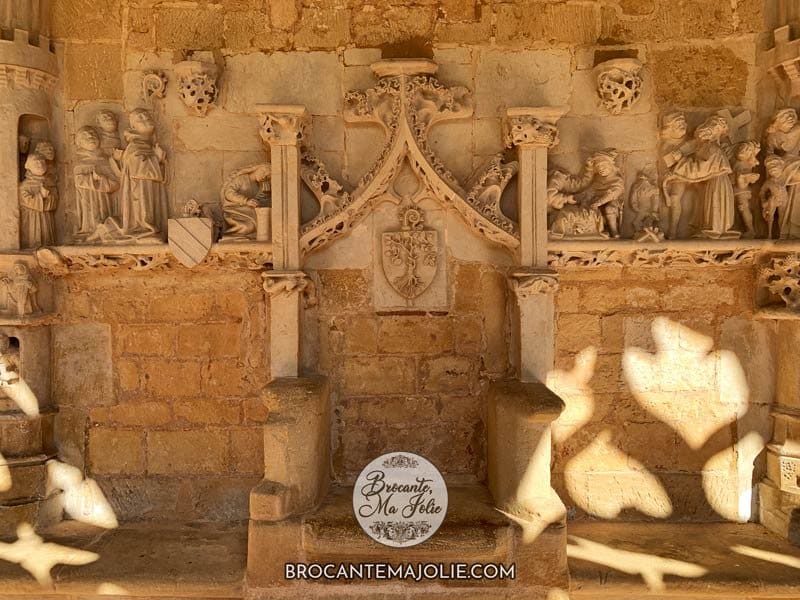 The cloister of Cadouin is a Gothic cloister dating from the end of the 15th century.
A beautiful and peaceful place that you can visit with an audio guide (available in several languages).
2. Cathédrale Saint Sacerdos de Sarlat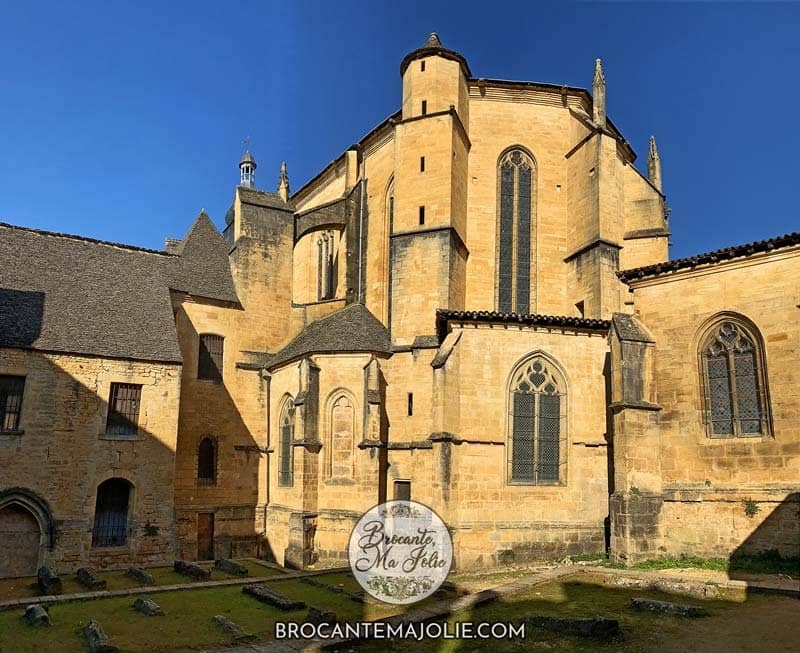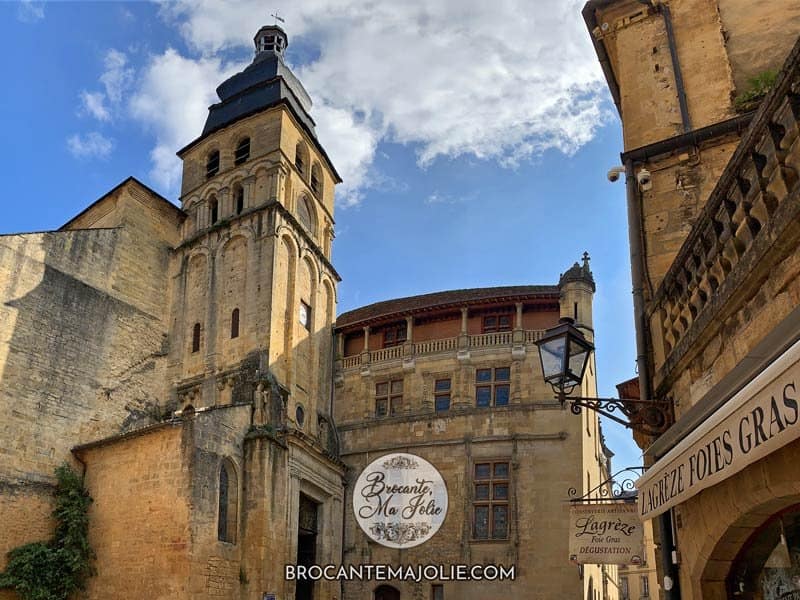 You cannot miss a visit to this gorgeous cathedral, located in the heart of Sarlat la Canéda.
Saint Sacerdos Cathedral is in fact a former abbey church.
After three and a half centuries and many twists and turns, the church was transformed into a Gothic cathedral.
It has a rather impressive facade decorated with old stones.
The interior of the cathedral is quite sober but just as beautiful.
3. Abbaye de Brantome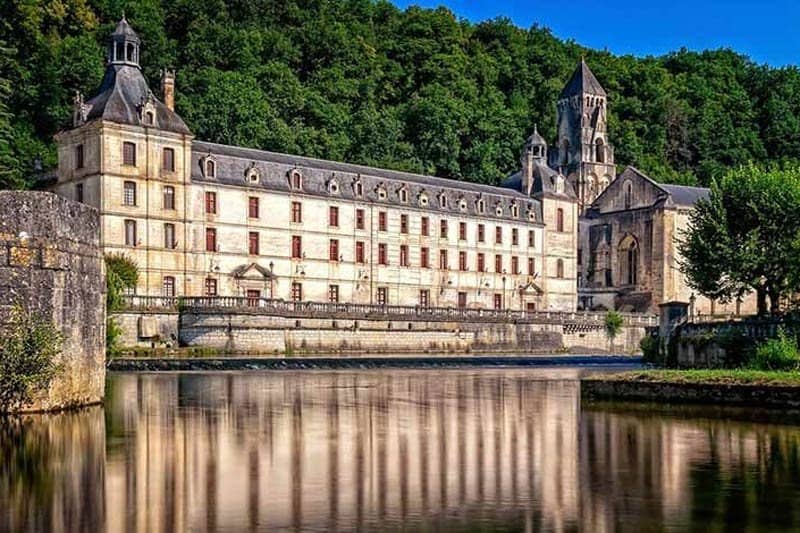 Behind its 18th-century convent buildings, Brantôme Abbey preserves the memory of a troglodyte monastic life.
Originally, part of the abbey was built into the cliff.
This one was pierced to make a dozen caves that served as dwellings.
An astonishing visit, then.
IX. Important details
1. Dordogne weather
The Dordogne valley has a temperate oceanic climate with moderate winters and hot summers.
So, what are the best times to visit Dordogne in France?
Summer is often dry with lots of sunshine. On average, the temperature is between 25 and 35 degrees. It makes summer the ideal season to visit Périgord.

Autumn is also a very pleasant season in Dordogne, with fewer tourists and good temperatures, at least until October.

Spring is often rainy although pleasant. Prefer the months of May and June.

Winter is mild. Temperatures rarely drop below zero, but this is the least favorable season for visiting the area.
In conclusion, the best months to go to Dordogne in France are between June and September.
2. Where to stay?
I advise you to find accommodation near Sarlat la Canéda.
In addition to being the prettiest town in the Dordogne, it's also the perfect location to visit all the must-sees.
Here are the three accommodations I recommend, ideally located and of high quality: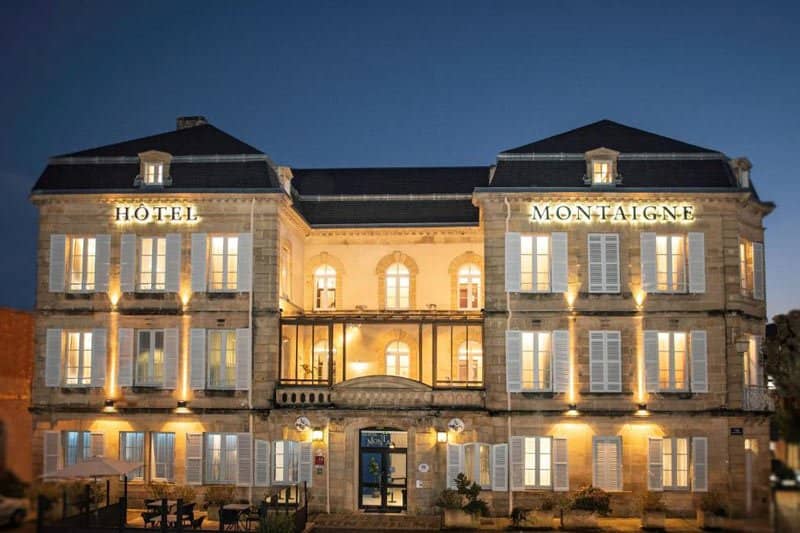 Located in the very center of Sarlat, and housed in a magnificent stone building, this hotel offers comfortable and well-equipped rooms.
The average of reviews left by customers is 8.8/10.
A great value for money!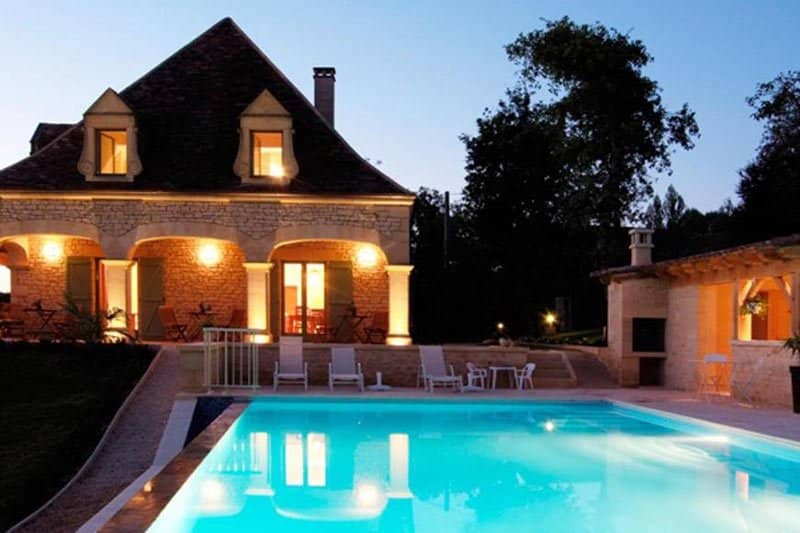 This hotel has the advantage of offering a heated infinity pool, overlooking the valley.
You'll also have the opportunity to taste the French breakfast made from local products and homemade cakes.
A must in the area!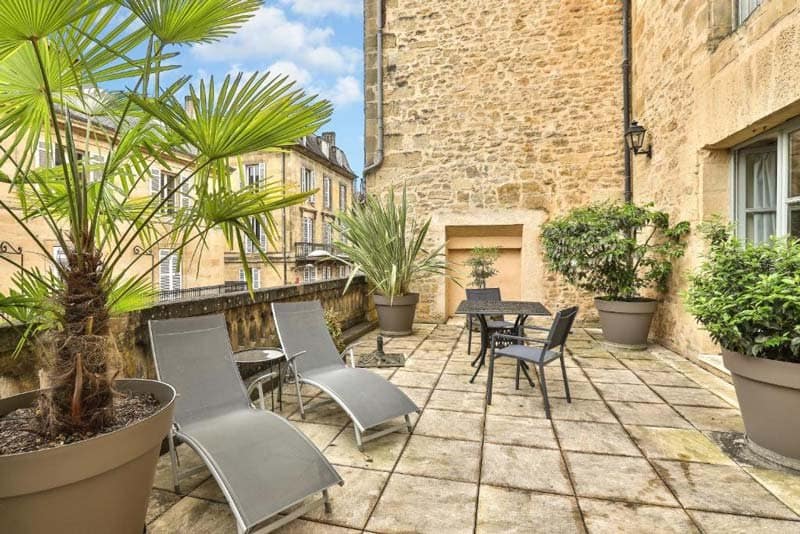 One of the nicest hotels in the area.
Located in the favorite district of travelers visiting Sarlat la Canéda, the villa of the consuls has beautifully decorated rooms and a very pleasant terrace with a view of the alleys of the market.
To see all the hotels located near Sarlat, go here.
3. How far is Dordogne from Paris? (Dordogne to Paris train)
Dordogne to Paris by train
Reaching Périgord by train from Paris is not easy.
You'll need to make many changes.
I advise you to take a TGV to Bordeaux, then take a second train to Sarlat.
In total, it will take you about 5 hours to reach Dordogne.
Dordogne to Paris by plane
You can also come by plane.
There are 3 flights a day to Périgueux, the capital of Périgord.
The flight lasts on average 1h15.
The third way to come to Dordogne is to take a car.
So you won't have to rent one once you get there.
The journey from Paris is around 500 km and takes 6 hours.
FAQ
What is Dordogne France known for?
Dordogne in France is famous for its landscapes dotted with castles, caves, and stunning villages. It's one of the most beautiful regions of France. Its gastronomy has also made its reputation: foie gras, truffles, wines, nuts… The three must-sees are the caves of Lascaux, the castle of Beynac and Cazenac, and the stunning town of Sarlat la Canéda.
What is the main town of the Dordogne?
The main town of Dordogne is Perigueux. It's located in the north of the department and has 31,642 inhabitants. It's a city worth visiting, especially famous for its cathedral and its castle.
What food is Dordogne famous for?
Dordogne is famous for its gastronomy. Here are the 6 specialties of the region: foie gras, truffles, Bergerac wines, strawberries, walnuts, and porcini mushrooms. These treasures of nature celebrate the richness of the French terroir.